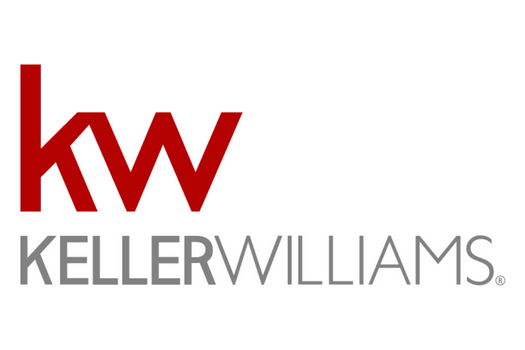 Keller Williams Pittsburgh: Top Real Estate Services and Agent Opportunities
Keller Williams (KW) is the #1 real estate industry franchise by agent count, closed units, and sales volume in the United States. More importantly, Keller Williams Realty is a strong presence in local Pittsburgh real estate, with over 750 realtors and over $900 million in house sales in 2022 alone. The company, founded in 1983 by Gary Keller and Joe Williams, is now the world's largest real estate franchise by agent count.
About the Author: I'm Tarasa Hurley, one of the top producing real estate agents for Keller Williams in Pittsburgh, PA.
Keller Williams Company Overview
Keller Williams Realty Inc is a real estate franchise company headquartered in Austin, TX that provides services internationally. The company operates in over 990 offices and 175,000 associates across the United States, Canada, and other countries. KW focuses on people-centric real estate. This focus means that our associates greet clients positively and enthusiastically.
Whether selling or buying a home, you'll benefit from Keller Williams' knowledge, experience, and our vast network of professionals and resources. The KW team commits to always working in the buyer's or seller's best interest rather than just trying to get a quick sale or make a fast buck. Keller Williams Realty is also known for leveraging technology to provide clients with a convenient and streamlined experience.
Business Model
Keller Williams operates as a franchise, which means that individuals and teams can purchase a license to use the Keller Williams brand and business model in their local market. Franchisees, or franchise owners, are responsible for running the local office and providing support to the agents in that office. Agents work under the franchise and have the opportunity to share in the profits of their office.
Training and Education
Keller Williams strongly emphasize training and education for its agents. The company offers a variety of programs, including its Keller Williams University, which provides training on topics such as prospecting, marketing, and technology. The company also provides a mentoring program, which pairs new and experienced agents to help them learn the business.
Culture
Keller Williams is known for its agent-centric culture, based on the belief that agents are the driving force behind the company's success. The company's culture is focused on supporting agents, helping them build successful businesses, and creating a sense of community among agents.
Technology
Keller Williams has made a significant investment in technology to support its agents and improve consumers' home buying and selling experience. The company has developed its software, Command, which allows agents to manage their business and communicate with clients. The company also offers mobile apps enabling agents and clients to access important information and perform tasks from anywhere.
Choose a Keller Williams Realtor
The Tarasa Hurley team is one of the top producing real estate teams in Pittsburgh and Keller Williams Pittsburgh. We are also known for exceptionl level of customer service. Read through our testimonials and contact us to start the process of selling or finding properties to tour. We can set up a laser-targeted search to find your best property listings. We can also provide you with market conditions, so you know what to expect when buying a new home or selling your house now or in the future.
Looking for a Pittsburgh Keller Williams Office Near You?
The greater Pittsburgh area hosts three different KW real estate franchises. These franchises overlap in service areas and are all independently owned and operated businesses. Below are the addresses of each office. Click on each to go directly to each on Google Maps for directions.
Keller Williams Pittsburgh North
KW Pittsburgh North realty covers the largest geographical area around Pittsburgh, PA. This franchise is the largest in the region by the number of agents, offices, and transactions. While the Wexford office is the headquarters, other offices are spread as far east as Irwin and north as Erie, PA.
Keller Williams Wexford
11269 Perry Highway #300, Wexford, PA 15090
Keller Williams Sewickley
417 Walnut St, Sewickley, PA 15143
Keller Williams Butler
110 Point Plaza, Butler, PA 16001
Keller Williams Beaver
Keller Williams New Castle
30 N Mill St, New Castle, PA 16101
Keller Williams Irwin
Keller Williams Erie
2564 Village Common Dr, Erie, PA 16506
Keller Williams Pittsburgh South
KW Pittsburgh South is concentrated south of the city with several offices and a headquarters in Bethel Park. The southern real estate franchise has a similar number of agents and transaction volume compared to the northern franchise.
Keller Williams Bethel Park
1500 Oxford Dr #300, Bethel Park, PA 15102
Keller Williams Mt. Lebanon
455 Cochran Rd, Pittsburgh, PA 15228
Keller Williams Whitehall
4710 Clairton Blvd #1, Pittsburgh, PA 15236
Keller Williams McMurray
395 Valley Brook Rd, McMurray, PA 15317
Keller Williams Washington
460 Washington Rd #2, Washington, PA 15301
Keller Williams Exclusive
KW Exclusive, headquartered in the Shadyside neighborhood of Pittsburgh, was previously known as Keller Williams Pittsburgh East. This real estate franchise has satellite offices in both Altoona and Jamestown.
5915 Baum Blvd, Pittsburgh, PA 15232
Map of Keller Williams Offices
Below is a map of all the Keller Williams offices in the Pittsburgh area.
Why join Keller Williams Realty Inc?
Working as a Realtor with KW is a beautiful opportunity to run a business, be your own boss, succeed, and create a rewarding career in the real estate industry. There are so many opportunities to join, talk with, and learn from other world-class agents.
We also operate like a team of friends. Real estate can be very competitive, but we aim for our agents to lift each other through collaboration. You can count on team members, associates, and staff to support, assist, and help you in your career.
See some video testimonials from KW Pittsburgh North Agents: Ryan Stoner, Jacque Cooper, and me, Tarasa Hurley.
What is the Keller Williams commission split?
Each franchise has some variation, but the following numbers give some basic guidelines. New agents often start with a 70/30 split.
When uncapped, 70% of the sales commission passes to the agent, and 30% passes to the brokerage.
When capped, 100% of the sales commission passes to the agent. Additionally, a franchise fee per year applies before reaching the sales cap. The franchise fee is usually $3,000.
What is a commission cap?
A significant aspect of being a Keller Williams agent is the cap. Once you have reached a certain threshold of within a year, all commission from a sale is yours.
Agents that hit their cap can often get 100% commission for most of a calendar year.
The standard cap for an agent is $18,000, but this varies per franchise.
What does KW Command do?
KW Command is a customer relationship management (CRM) system. KW Command includes an integrated website as well as marketing tools.
Do I have to use KW Command?
No. You can choose to run your business in any way you see fit. You can choose to only use KW Command for compliance.
At the Tarasa Hurley team, we choose to use an alternate CRM, Follow Up Boss, which is the number one CRM in the real estate industry.
Do I have to use the KW website or app?
No. KW encourages you to build a successful business, whichever way you define success. Keller Williams encourages using its tools, but you can use whatever you find to work best. In our case, we use a website powered by by Sierra Interactive. The KW Pittsburgh North brokerage also provides an optional Blueroof 360 based website.
Does Keller Williams have lead generation?
Yes. Keller Williams provides tools for lead generation. Also, KW feeds leads from for-sale signs, reception calls, and website registrations directly to listing agents.
Does KW provide leads to agents?
There are many lead generation avenues, and each agent has preferred methods.
There are some paid lead generation programs that the various Pittsburgh area franchises provide.
However, the significant benefit of Keller Williams is the in-depth training. KW teaches new agents to generate their leads on their own. The training helps agents find what works best for them.
Are Keller Williams agents independent contractors?
Yes. Keller Williams agents are 1099 contractors.
Does Keller Williams offer real estate classes?
Yes. The affiliated Academic Institute of Real Estate lies downstairs from the Wexford office at 11269 Perry Highway #200, Wexford, PA 15090.
Does KW pay for real estate classes?
Yes. Keller Williams offers reimbursement for real estate licensing courses either in-person or online. The Tarasa Hurley team recommends Aceable Agent real estate school and an engaging and in-depth program. This is the program I personally used and I felt it was both thorough and engaging. I highly recommend it.
What is profit sharing at Keller Williams?
Keller Williams Realty Inc rewards agents financially for bringing other productive agents to the company. Agents that recruit new agents receive a share of profits generated by the whole brokerage. Profit sharing can be a great source of passive income.