Renee Pitrelli
Buyer's Agent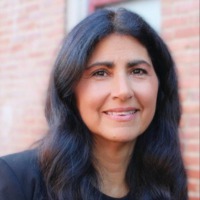 Why Choose Me As Your Agent? When you work with me, you will receive a knowledgeable and professional real estate agent and all the benefits of the Tarasa Hurley Team. My 17 years of experience in real estate and being the mother of three amazing children and two beautiful grandchildren have taught me to listen to YOUR needs and provide the necessary support to guide you in making the best decision for you and your family. My job is to make the buying process smooth and straightforward by offering clear expectations. I am ready to provide the excellent service that you deserve.
We at Tarasa Hurley Realty have the systems to streamline buying or selling your home and the backing of the #1 Real Estate Company in America, Keller Williams Realty. Our technology leads the way in how homes are bought and sold through online marketing, and our website, renee.tarasa.com, makes searching for properties a breeze! Now you can search 24/7, save properties to your profile to view later, and schedule showings with me so you can see those properties in person.
Our Team prides itself in staying on the cutting edge of technology, and if you choose me as your real estate agent, you will receive all of this and more. You could never find a more dedicated, focused, or caring agent to represent you. Please give me a call for a no-obligation assessment of your needs!