Avoid These 3 Mistakes When Selling Your Home in Pittsburgh
Posted by Tarasa Hurley on Sunday, September 17, 2023 at 2:57:01 PM
By Tarasa Hurley / September 17, 2023
Comment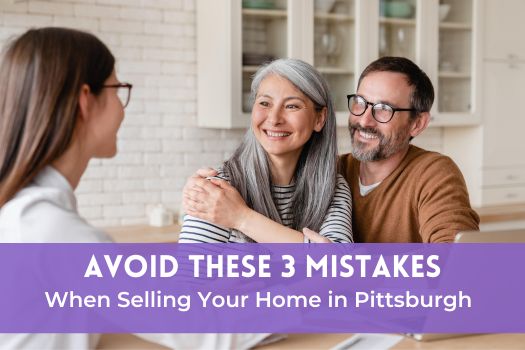 Selling your Pittsburgh area home can seem overwhelming, but with the right approach, it becomes more manageable. Steer clear of these common missteps, and you'll be well on your way to a swift and fruitful sale in the Steel City. Here's what to watch out for:
Mistake #1: Not Staging Your Home
When potential buyers step into your Pittsburgh area home, they should easily picture their life within its walls. Hence, it's crucial to stage your home right. Declutter, stow away personal memorabilia and craft a space that resonates with a broad audience. And remember, Western Pennsylvania winters can be muted and gray, so ensure your interior and exterior spaces shine, no matter the season.
Mistake #2: Overpricing Your Pittsburgh Property
While everyone dreams of making a significant profit from home sales, setting an unrealistic price tag can backfire. A high-priced home might still languish in a vibrant market. Consistently collaborate with a real estate agent seasoned in the local scene. They'll provide an accurate valuation, aligning your expectations and ensuring a smooth selling experience.
Mistake #3: Picking the Wrong Pittsburgh Realtor
The right real estate agent makes all the difference in the competitive Pittsburgh housing market. When screening potential agents, gauge their experience, track record, and familiarity with the Pittsburgh neighborhoods. Once you team up with a knowledgeable agent, heed their insights and recommendations—they possess the expertise to guide you to success.
Wrapping Up
In essence, selling your Pittsburgh home can be a smooth process. By dodging these common pitfalls, you can position yourself for a streamlined, rewarding sale. Ready to make your move? Contact us! We're so happy to help.