Eating Local: A Great Way to Explore Pittsburgh Communities
Posted by Tarasa Hurley on Tuesday, April 4, 2023 at 9:52:30 PM
By Tarasa Hurley / April 4, 2023
Comment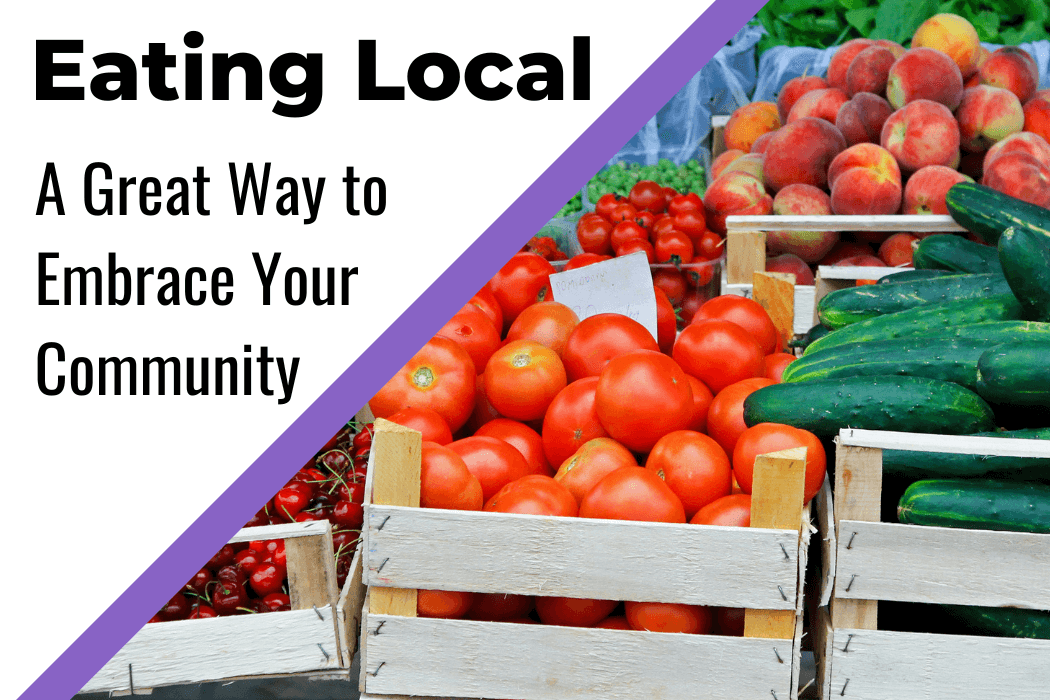 Whether you're new to the area or have lived here for years, taking time to check out farmers' markets, farms and CSA (community-supported agriculture) subscriptions can be a great way for you to learn more about your community. Sure, the Peach Truck's Georgia peaches are great, but don't forget that we grow amazing peaches right here in the state. Curious to learn more about what's out there? We'll break it down for you.
Farmers' Markets: The Tastes of the Season
Either in the city or in the surrounding communities, there is a strong farmers' market culture in our region. Follow your nose, where the smell of kettle corn, gyros, and fresh lemonade will lead you to these thriving hubs of hunger-busting vendors.
City of Pittsburgh
The City of Pittsburgh operates five markets on different days of the week, running from May to November. Each has a slightly different vibe. Visit the Squirrel Hill market on a Sunday morning to grab the makings for a tasty brunch, or the North Side market after work on a Friday afternoon, grabbing a dinner on the go. Eat it on the benches in front of the historic Allegheny Commons fountain, before walking your pup across the Commons to the dog park.
There are other markets besides the City-operated ones, too. The Bloomfield Saturday Market takes place weekly in the warm months and biweekly the rest of the year, for those who don't mind the cold, offering everything from prepared foods to groceries from some of the most talented local growers, like ColdCo Farm, who keeps folks eating the rainbow through even the greyest winter months.
Suburbs
Many of the surrounding communities have their own markets, too, such as Monroeville to the East, Robinson Township, Sewickley and Bellevue to the West. Bellevue's market is a great stop for all ages, with food trucks and a large playground-skate park complex. In the North Hills, The Block Northway has a thriving weekly market during the growing season, and in the South, you might check out the Mt. Lebanon Uptown Market, which offers a weekly core group of vendors in addition to special rotating sellers.
There are a lot of benefits to shopping at farmer's markets. Supporting the food producers directly keeps local economies strong. You can't beat the freshness – you have a chance to get produce that may have been picked that morning. Find the one that works best with your schedule and routine and make a point of stopping regularly. Maybe it makes sense to stop on your way home from work, or maybe you'll integrate it into your weekend routine.
In addition to the nourishing aspects, community services are often part of these markets. Local organizations often set up tables, sharing information on neighborhood initiatives, voter registration, bike repairs, and more. Some markets, such as the one in Bellevue, feature live music from local artists. You can buy unique things for the home such as soaps, ceramics and art, fresh flowers, wine and spirits. You can meet more neighbors (bring a frisbee and see who's game), and find new friends for your kids.
There are almost too many markets to count – you usually don't need to go far to find one. Luckily, local organization Farm to Table Buy Local keeps an updated list of farmer's markets throughout the 30 counties of Western Pennsylvania.
CSAs: Removing the Guesswork
A CSA (community-supported agriculture) share is another great way to eat local food. CSAs can be a great choice for those who are either limited on time, or feeling a little more adventurous. Perhaps you've made a commitment to eat more plant-based meals but don't have a strong preference for what that entails. Signing up for an entire season means that you eat what's growing here, now, at the peak of its freshness. As an added bonus, these programs keep small farms strong, by literally supplying their "seed money" at the start of the growing season. They do the heavy lifting, and you reap your investment in delicious produce!
Local providers include Blackberry Meadows and Who Cooks for You farm, with many pickup points around the area. UglyCSA is another option, originally founded by 412 Food Rescue, committed to the goal of using food that might otherwise have gone to waste. Sometimes CSA pickups take place on a volunteer's porch, other times at a local eatery – so you can pick up dinner while restocking your kitchen.
Feeling nervous? Don't be! Many CSAs try to make it as easy as possible to enjoy their services, from offering different-sized share options to accommodate different household sizes, to having a "swap box" at the pickup points, where that one thing you just can't bring yourself to eat can be traded for something more pleasing to your palate.
Want to eat more than just plants? Many CSAs also offer a chance to add on cheese, eggs, mushrooms, meat, or coffee. Subscribe in the spring and you can have the bulk of your food staples figured out for a good portion of the year. A guide to the region's CSA providers can be found here.
Farms: Get Your Food from the Source
Buying directly from farms is another great way to enjoy the benefits described above, but in a way that offers more personal choice, while also bringing you even closer to the source.
The areas outside of the city of Pittsburgh include a number of family farms that have been serving their communities for generations. From Soergel Orchards in the north, to Janoski's Farm and Greenhouse in the West, and Trax Farms in the South, these all offer robust farm stores sharing what's grown onsite, as well as a curated selection of other local delicacies.
Visiting these farms can often be an efficient way to get specialty items from several providers in one trip. For example, Janoski's stocks the legendary Brunton Dairy milk and chocolate milk, while Soergel's often sells donuts from Beaver County's Oram's Donut Shop, saving you a long drive. (Insider tip: you must try the giant cinnamon rolls, referred to by fans as "hubcaps.") Soergel's also has a wide selection of gluten-free items. Many farm markets also offer delicacies from nearby Amish communities in Pennsylvania and Ohio, so you can keep the pantry stocked with pickles and relishes.
Visiting farms can be a great way to celebrate the change of seasons. Berry-picking is a fun way for children to understand the growing cycle and where their food comes from. Many local farms host fall festivals with hay rides and a pumpkin patch. Apple picking at an orchard is a requisite fall activity!
Farm Dinners: Making Memories at the Table
A farm dinner can be a great way to share a special evening with loved ones, while tasting things you've never had before. Dining at a canopy under the stars on a beautiful night makes up for the hibernation feeling during the long, cold days of winter.
A number of venues in the region host periodic collaborations with local chefs, who use seasonal flavors to design unforgettable multi-course menus around the latest harvest. Check out Churchview Farm in Baldwin and Roselea Farm in Coraopolis. Local caterer Black Radish Kitchen hosts events at a wide variety of venues, including a number of farms.
Meal Kits: A Chance to Hone Your Skills
Maybe you're someone who's quite experienced in eating food, but not so much in making it – and you'd like to build your skills before buying a bunch of produce you're not sure how to use. Meal kits can be a great way to learn the nuts and bolts of cooking, with a little help from experts!
Pittsburgh has some established and helpful meal kit providers. Chip and Kale is one company that will deliver meals to your door, ready to use that day or throw in the freezer. They provide the ingredients pre-peeled and chopped, along with detailed instructions on preparation. Popping Mustard Seeds is another local company which provides all the ingredients for you to cook delicious Indian meals from scratch.
Where Will You Start?
No matter your style – whether you love cooking or love for chefs to handle it; whether you love familiar flavors or like to branch out – Pittsburgh has a rich agricultural history, with something for every palate.
Now it's your turn: pick which of these providers you'd like to try, and put something on the calendar! You might also make a plan to visit as many farmer's markets as you can this summer. Or create a "Belly Bucket List" of foods you want to try: think fresh cheese curds, pumpkin whoopie pies, apple butter, or Trindadian sorrel tea. Happy munching!
Author: Jessica Manack (Twitter)