Home Selling Tip: Take Down Family Photos
Posted by Tarasa Hurley on Wednesday, January 13, 2021 at 8:00 AM
By Tarasa Hurley / January 13, 2021
Comment
Why should I take down my family photos when I list my home?
That's a a great question. There's a lot of different reasons why you should take down your family pictures, but here's my favorite reason. Our goal is to sell your home. So what we want to create is a pretty, blank slate because we want people to tour your home and be able to picture their furniture, their knick-knacks, and their family pictures in your space. Once we do that people start to get emotionally connected to the property and get excited, and that's where offers come from.
Buyers may not appreciate your family's "creativity" with denim: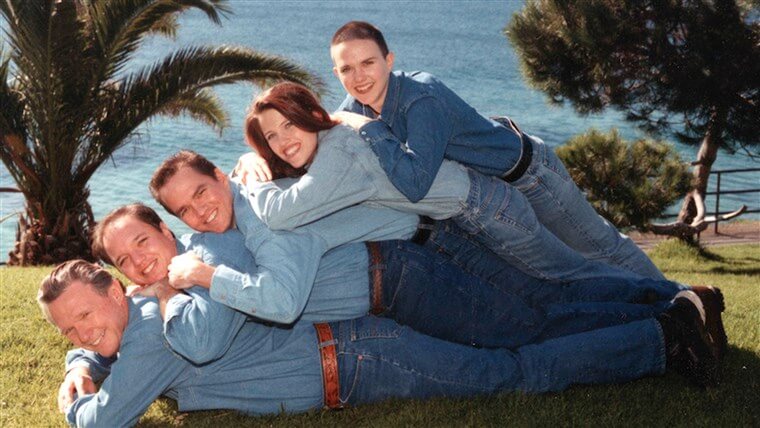 No matter how nice your house is, a seller is not likely to make an offer unless they can envision themselves living there. So you need to do what you can to encourage those thoughts. Seeing photos of another family can shatter these mental images and make us feel less connected to a property.
That being said, be smart about removing these pictures. If they leave behind hooks or huge gaping holes, it may be better to leave those pictures alone or replace them with art pieces, decorative items, or photographs of places.
The same suggestion applies to clutter, toothbrushes, trash and trash cans, knick-knacks, and a bunch of other things. Despite the reality of a house being lived-in, buyers do not want to see this. A house should be clean to emphasize its good points and to make spaces look larger.
Don't leave your bathroom looking like this: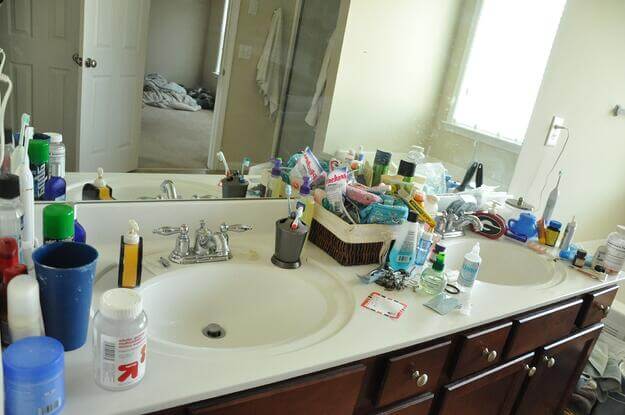 Another thought is that removing personal photos is not just for buyers. Taking this step also protects your privacy and the privacy of your family members. This is especially true because you generally won't know who the people are touring your home.