Finding Your Dream Home: How a Real Estate Agent Can Help
Posted by Tarasa Hurley on Thursday, November 2, 2023 at 8:58:28 PM
By Tarasa Hurley / November 2, 2023
Comment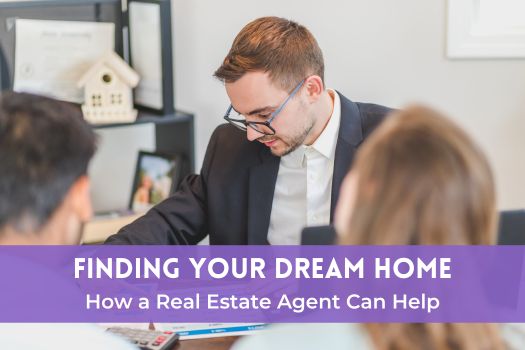 Buying or selling a home is a big deal, whether it's your first time or you've done it before. It can feel like a maze, and it's easy to think about going alone. But a real estate agent can be like a guide, helping you find success. Working with an agent is essential for making your dream home a reality.
Knowledge and Local Tips
Real estate agents know a lot about buying and selling homes. They've spent years learning about their local area and how the housing market works. They can spot trends, determine how much homes are worth, and give you advice that fits your situation. An agent's knowledge can make a big difference in getting a good deal.
Access to More Homes
Looking for the perfect home can be tricky. Agents have a special tool called the Multiple Listing Service (MLS). It's an extensive list of all the homes for sale in an area. Agents can help you find homes that match what you want and tell you more about them, like their history and how much they're worth.
The MLS is the authoritative place to find listing information, and your agent will use it to find you the most up-to-date listings and exclusive information that is not publicly available about properties you like. All online portal sites like Zillow and Homes.com pull their information from the MLS. These sites may be slower to update or lack a complete picture.
Great at Making Deals
Buying or selling a home involves a lot of negotiating. Agents are skilled at this. They can help you get a better price and handle any problems, like repairs or other issues. Taking care of problems is the actual value of an agent. In almost all transactions, there are often unforeseen hiccups. Some are minor, and some are major, but a good agent will shield you from most of this, leaving you with a much easier process and experience.
Help Every Step of the Way
There's a lot to do when you buy or sell a home. An agent is there to help you with everything. They can make your home look great for buyers, handle all the paperwork, and ensure everything goes smoothly.
Connections That Help
Agents know a lot of people who can help you, like loan officers, inspectors, tradespeople, and other agents. Using an agent's contacts can make things go faster, cost less, and make sure you're working with quality people.
Conclusion: The Right Agent Makes a Difference
An agent is more than just a helper. They're like your coach, supporter, and teammate. Their skills, help, and connections can turn buying or selling a home into a great experience. So, when you're ready to make your dream home come true, having the right agent can open the door to success.