Pittsburgh: A Vibrant City
Posted by Tarasa Hurley on Monday, May 29, 2023 at 12:26:07 PM
By Tarasa Hurley / May 29, 2023
Comment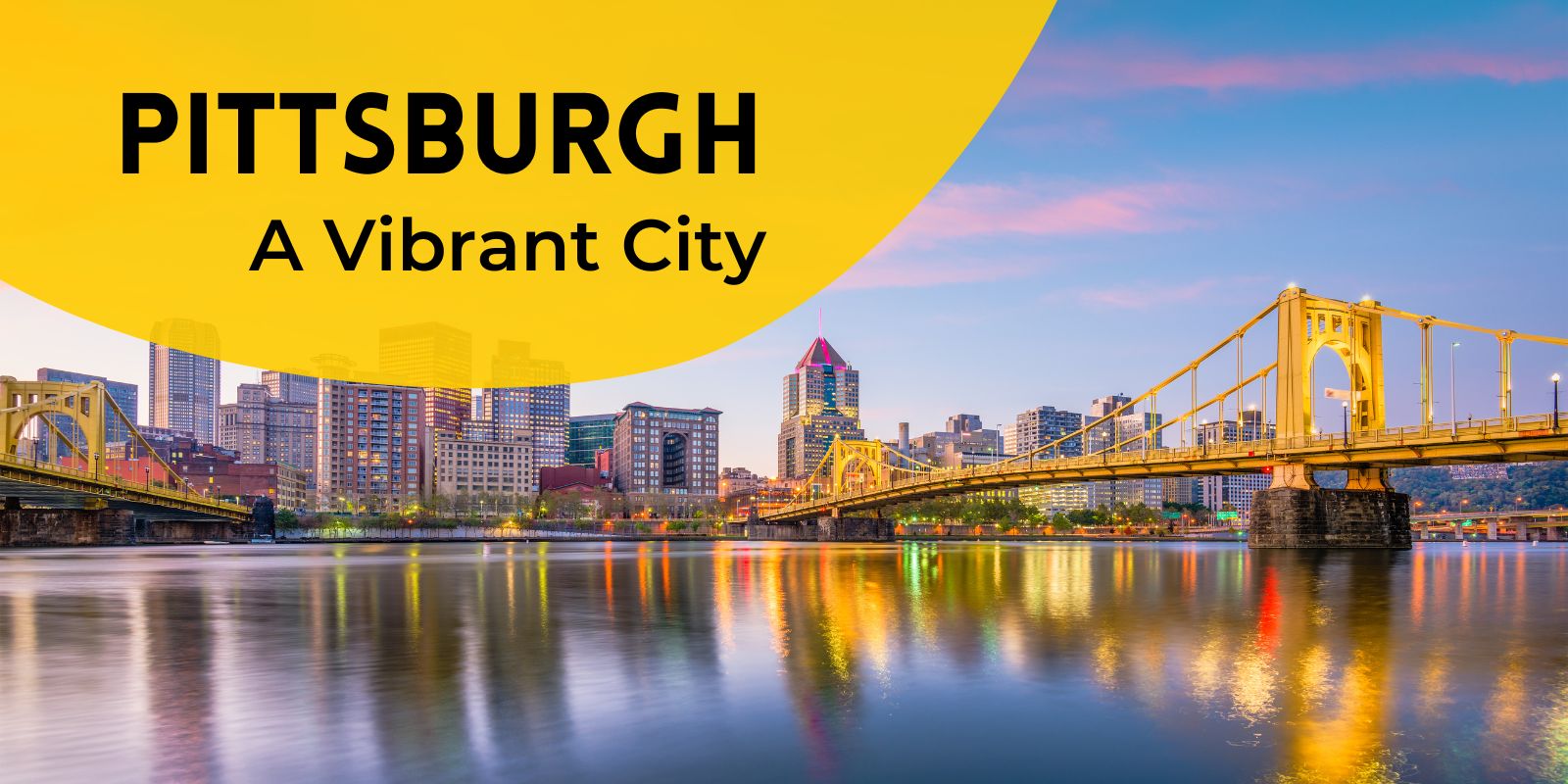 Ranked 47th in the Best Places to Live by U.S. News and World Report
Pittsburgh is known for its rich history, thriving arts scene, and friendly residents. Now, it has garnered recognition as a top city to live in the U.S. News and World Report, a reputable source for rankings and analysis. Our amazing city has been ranked at an impressive 47th position in the U.S News and World Report's list of Best Places to Live. What makes Pittsburgh so great? This article will discuss each of the factors that contribute to Pittsburgh's appeal to both people who have always lived here and newcomers to our city.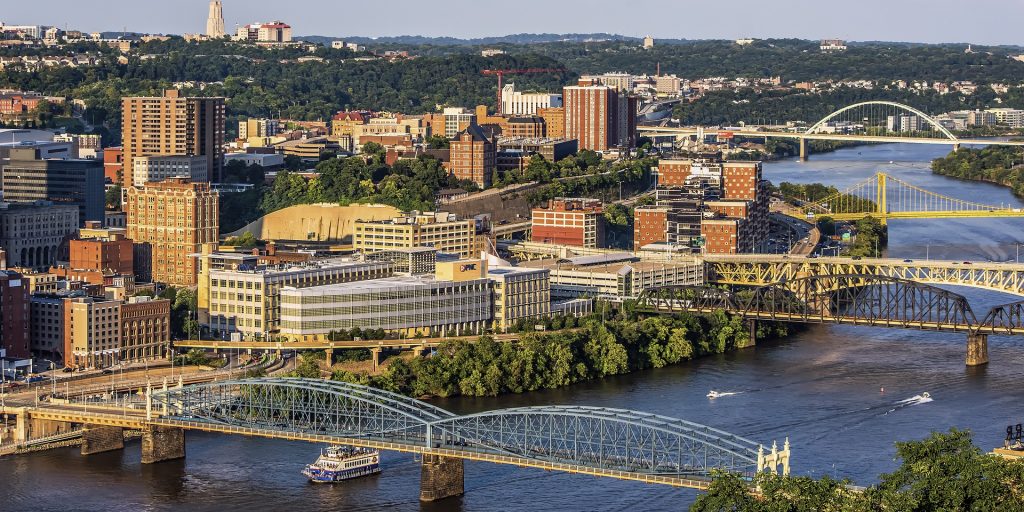 Economic Growth and Opportunities
Pittsburgh, once known as an industrial powerhouse, has experienced a remarkable transformation over the years. From the decline of the steel industry, Pittsburgh has emerged as a hub for technology, healthcare, education, and finance. The city has undergone a change from an industrial hub to a diverse and vibrant economy. Pittsburgh has reinvented itself, embracing innovation, diversifying the economy, and creating new opportunities for growth. The city's strong business environment, coupled with its skilled workforce, has attracted both established companies and innovative startups, creating a thriving ecosystem for economic growth. Pittsburgh's low unemployment rate and a robust job market, particularly in industries like robotics, artificial intelligence, and healthcare, contribute to the city's appeal. The presence of major companies, universities, and research institutions provide ample opportunities for career growth and innovation, making Pittsburgh an attractive destination for professionals and entrepreneurs. The city's diverse economy is supported by major companies, such as PNC Financial Services, U.S. Steel, and Heinz, as well as a number of startups and entrepreneurial ventures. Today, Pittsburgh stands as a prime example of a city on the rise.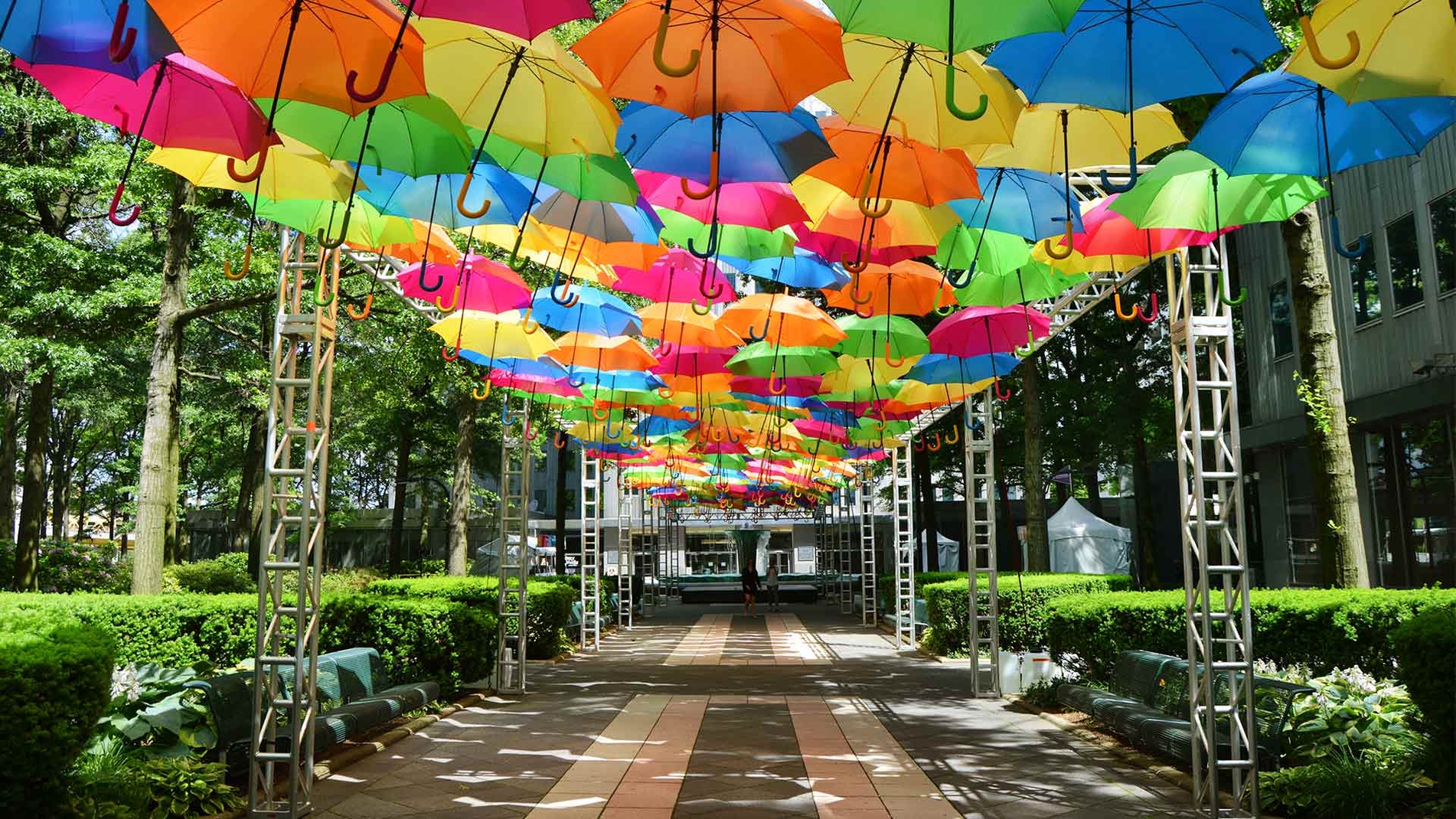 Cultural Offerings and Arts Scene
Pittsburgh's growth goes beyond its economic and technological advancements. The city has experienced a cultural renaissance, with a renewed focus on arts, entertainment, and quality of life. The revitalization of neighborhoods, such as Lawrenceville and the Strip District, has brought boutiques, galleries, and restaurants, adding vibrancy to the city's social scene. Pittsburgh's rich cultural heritage and thriving arts scene offer residents a plethora of entertainment options. The city is home to world-class museums, including the Carnegie Museum of Art and the Andy Warhol Museum, showcasing diverse collections of art. These institutions, among others, provide residents and visitors with a rich cultural experience and a deeper understanding of artistic expression. The theater district in the Cultural District hosts Broadway shows, ballet performances, and symphony concerts. The Pittsburgh Cultural Trust, an organization dedicated to promoting the arts, revitalized the downtown Cultural District, transforming it into a hub of theaters, galleries, and music venues. Festivals like the Three Rivers Arts Festival and the Pittsburgh International Jazz Festival add to the city's culture, providing residents with a year-round calendar of engaging events and performances.
Pittsburgh takes pride in its commitment to public art, which is woven into the fabric of the city. From larger than life sculptures to colorful murals adorning building facades, public art adds color and cultural significance to Pittsburgh's neighborhoods. The Pittsburgh Art in Public Places program ensures that public spots are adorned with thought-provoking artworks, fostering a sense of civic pride. The city also embraces street art as a form of creative expression, with South Side and Bloomfield showcasing stunning murals created by local and international artists. These public art initiatives transform the urban landscape into an open air gallery, making art accessible to all and encouraging dialogue and engagement.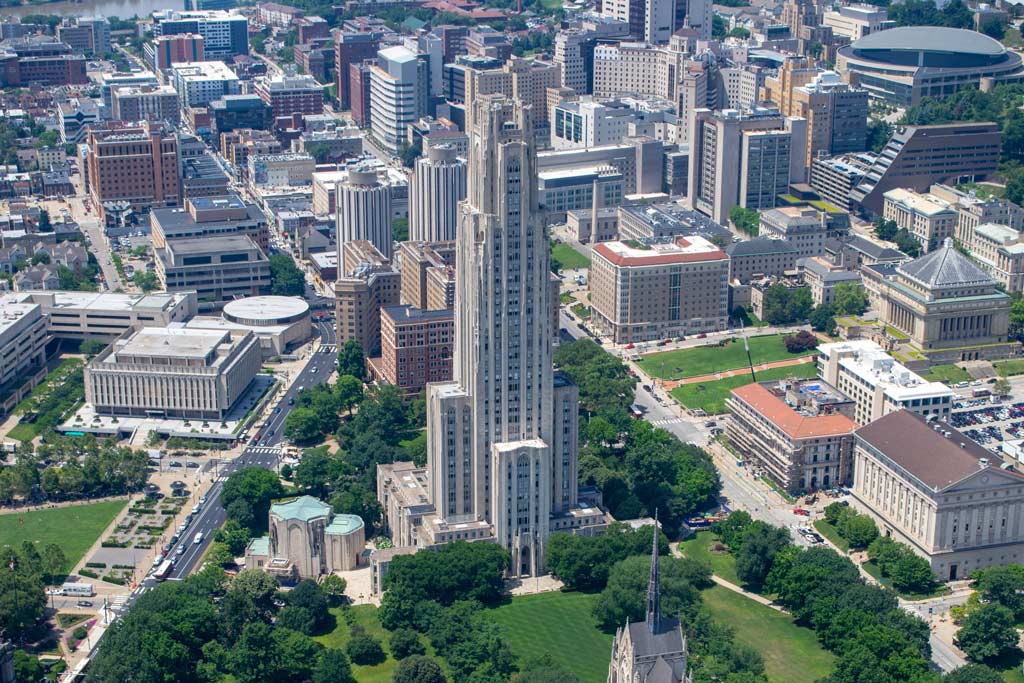 Education and Universities
The city's educational landscape is marked by a commitment to access and equity, ensuring that every student has the opportunity to receive a quality education. Pittsburgh boasts a range of renowned educational institutions that contribute to its intellectual vitality. From world class universities to innovative K-12 schools, Pittsburgh offers a diverse range of educational options that foster intellectual growth and prepare students for success. The presence of prestigious universities fosters a culture of research, innovation, and academic excellence. These institutions attract students and faculty from around the world, enriching the city's intellectual landscape and fostering a spirit of lifelong learning. Carnegie Mellon University, known for its excellence in computer science and engineering, has been instrumental in shaping the city's technological advancements. The University of Pittsburgh, with its renowned medical and healthcare programs, has contributed to the city's growth as a healthcare hub. The collaboration between academia and industry has resulted in groundbreaking discoveries, commercialization of technologies, and the creation of new job opportunities.
Pittsburgh's public and private schools provide quality education options for families, ensuring a strong foundation for a child's academic growth. The city's school districts actively promote diversity and inclusion, implementing initiatives to address achievement gaps and provide support for underprivileged students. The educational landscape of Pittsburgh encompasses a variety of specialized programs designed to prepare students for specific career paths and industries. The city is home to schools such as the Pittsburgh Science and Technology Academy, which focuses on STEM education, and the Pittsburgh Creative Arts School, which nurtures artistic talent. By investing in education, Pittsburgh ensures that its residents have the knowledge and skills needed to contribute to the city's growth and success.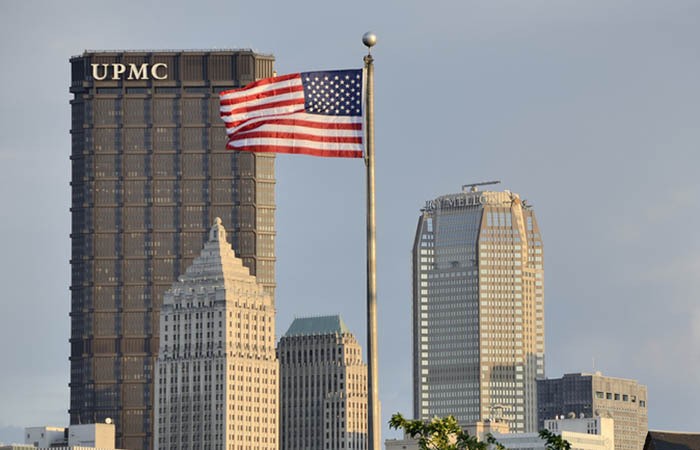 Healthcare and Medical Facilities
Pittsburgh is home to several leading medical institutions that have earned national and international recognition for their excellence in patient care, research, and education. UPMC (University of Pittsburgh Medical Center) is one of the largest integrated healthcare systems in the United States. UPMC encompasses hospitals such as UPMC Presbyterian Shadyside and UPMC Children's Hospital of Pittsburgh. Additionally, Allegheny Health Network is another prominent healthcare system which offers comprehensive healthcare services, cutting edge treatments, and groundbreaking research. These institutions, along with the Veterans Affairs Pittsburgh Healthcare System and numerous specialty centers, provide a comprehensive range of medical services to meet the needs of the community. The presence of top-notch medical facilities ensures access to high-quality healthcare for residents, making Pittsburgh an attractive destination for people seeking excellent medical care and professionals in the healthcare industry.
Pittsburgh's healthcare system is not only focused on individual patient care but also promoting community health and wellness. The city's healthcare institutions actively engage in community outreach programs, health screenings, and education initiatives aimed at improving the overall well-being of the residents. These community health initiatives foster a sense of responsibility and unity, emphasizing the importance of holistic healthcare.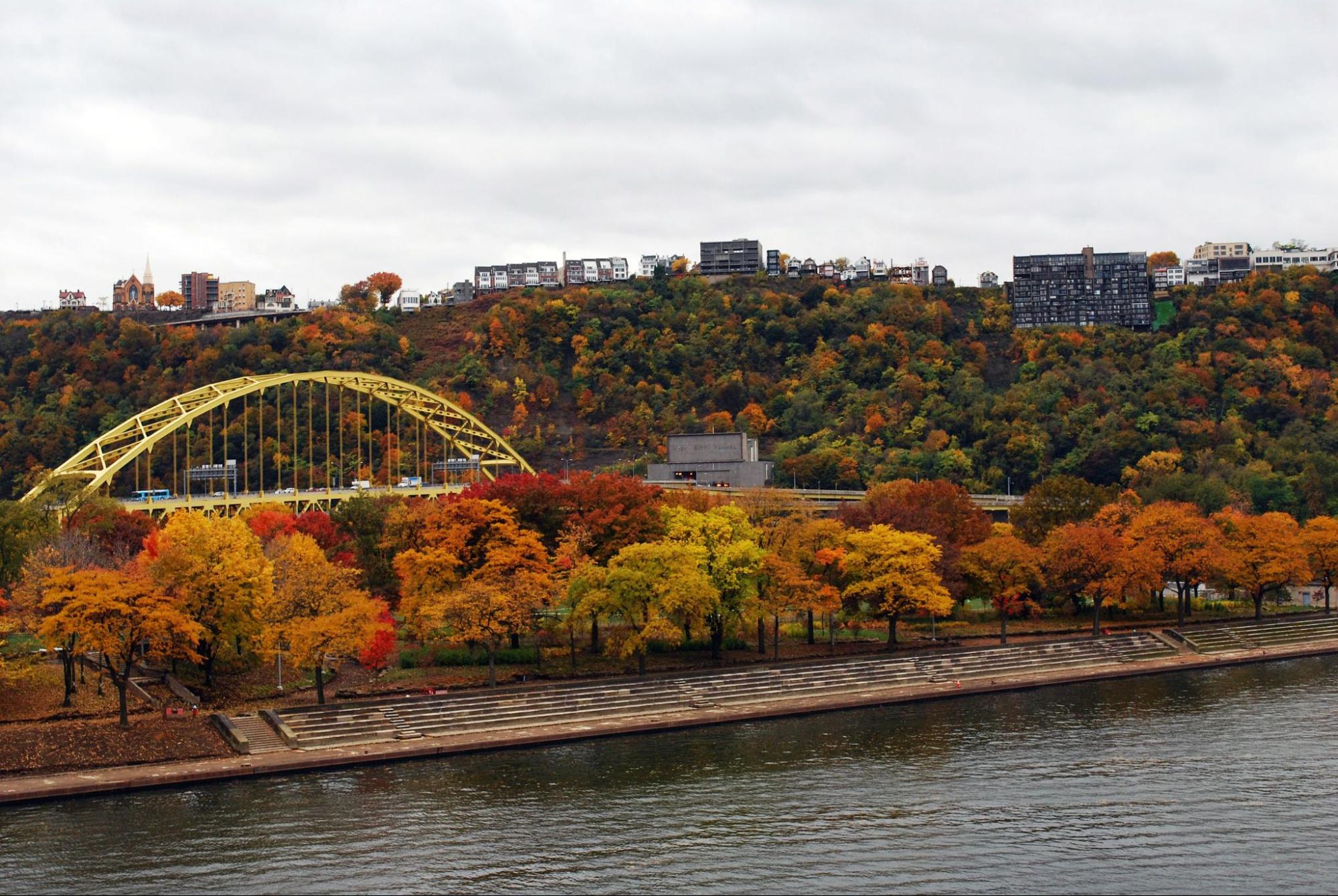 Quality of Life and Affordability
Pittsburgh's affordable cost of living and attractive quality of life are significant draws for residents. With its stunning natural landscapes, rich cultural heritage, and a cost of living that is below the national average, Pittsburgh has become an attractive destination for individuals and families seeking a balance between affordability and the amenities of a city. One of the key factors contributing to Pittsburgh's affordability is its wide range of housing options at reasonable prices. The city offers a range of housing options, from historic neighborhoods with charming Victorian homes to modern apartments and condominiums. The city offers diverse options to suit different lifestyles and budgets. Pittsburgh's affordability allows residents to enjoy a comfortable lifestyle while still having access to the amenities of a metropolitan area. Pittsburgh's abundant green spaces, parks, and proximity to nature contribute to an exceptional quality of life. The city is known for its beautiful waterfronts, including the Three Rivers Heritage Trail, which offers opportunities for outdoor activities such as walking, biking, and kayaking. The city's extensive park system, including Schenley Park and Point State Park, provides opportunities for outdoor recreation and a welcome respite from urban life. These parks feature trails, playgrounds, and picnic areas for the city residents. Additionally, the city's low crime rate and friendly communities contribute to the overall sense of safety and well-being for residents. Pittsburgh's proactive approach to community policing, neighborhood watch programs, and collaborative efforts between law enforcement and community members foster a safe environment for all. The city's commitment to sustainability, with initiatives like the Pittsburgh Climate Action Plan, further enhances its livability and quality of life.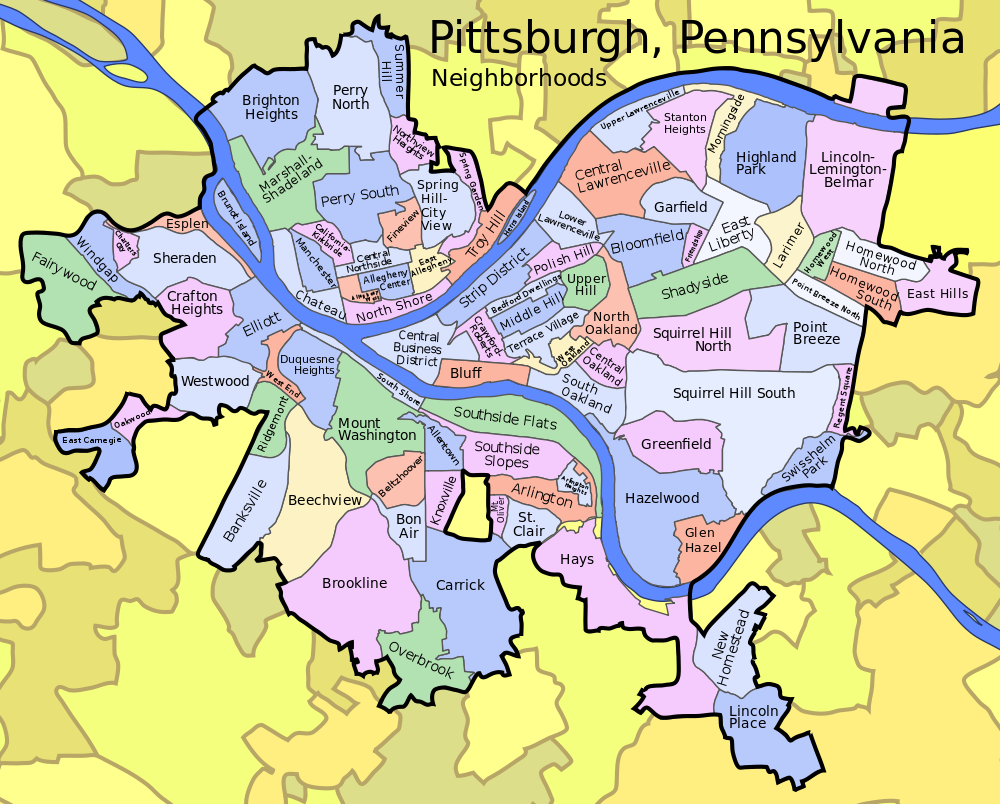 Neighborhoods and Community Spirit
Pittsburgh's neighborhoods exude a unique charm and a strong sense of community. From the historic streets of the South Side to the trendy boutiques of Lawrenceville and the family-friendly suburbs of Mount Lebanon and Fox Chapel, each neighborhood has its own distinct character and offerings. Residents often take pride in their neighborhoods and actively engage in community events, fostering a strong sense of belonging. The city's numerous community organizations, neighborhood associations, and local initiatives further contribute to the vibrant community spirit that permeates Pittsburgh. The city has a strong tradition of community engagement and philanthropy. Pittsburgh boasts a non-profit sector that actively works to address social issues, promote inclusivity, and foster economic development. Philanthropic organizations, such as The Pittsburgh Foundation and The Heinz Endowments, provide funding and support initiatives that improve the lives of residents and contribute to the overall well-being of the community. The collaborative efforts of public, private, and non-profit sectors create a supportive environment for growth, ensuring that Pittsburgh continues to flourish.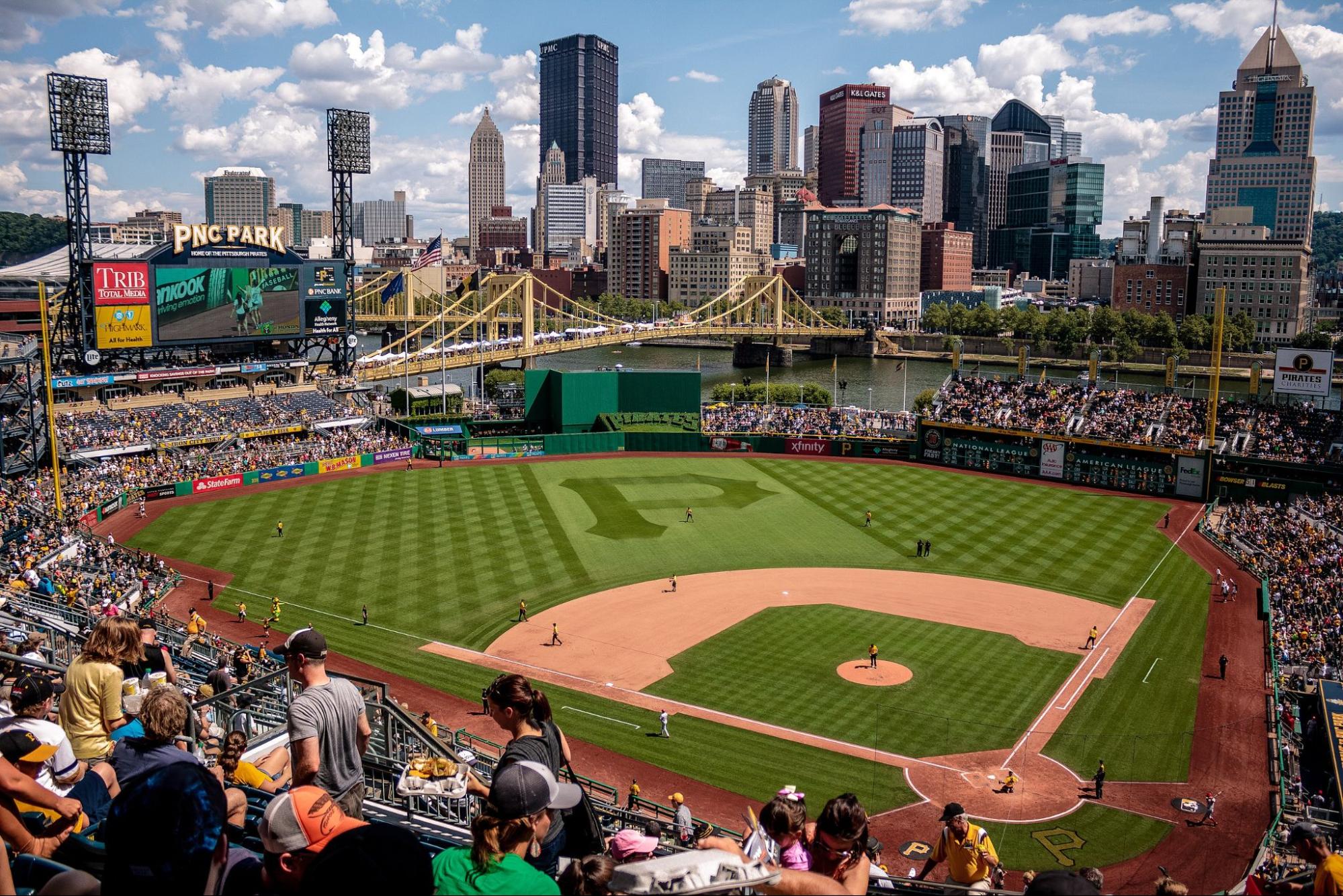 Sports Culture and Fan Enthusiasm
Known for its passionate fans and rich sporting history, Pittsburgh has become synonymous with athletic excellence. Pittsburgh is well known for its passionate sports culture and dedicated fan base. The city's culture is also heavily influenced by its deep-rooted sports traditions and the unwavering passion of its sports fans. Pittsburgh takes pride in its professional sports teams, including the Pittsburgh Steelers (NFL), Pittsburgh Penguins (NHL), and the Pittsburgh Pirates (MLB). Attending a game at Acrisure Stadium, PPG Paints Arena, or PNC Park is an exhilarating experience that brings the community together in support of their beloved teams. Game days in Pittsburgh are marked by a sea of black and gold as fans unite to support their teams. The atmosphere during game days and the camaraderie among fans contribute to the vibrant energy that defines Pittsburgh's sports culture.
Sports events in Pittsburgh extend beyond the regular season games, with the city hosting major sporting events that attract fans from around the world. The Pittsburgh Marathon draws thousands of runners each year, showcasing the city's scenic routes and neighborhoods. The city has also hosted the Stanley Cup Finals, the NCAA basketball tournament, and other significant sporting events.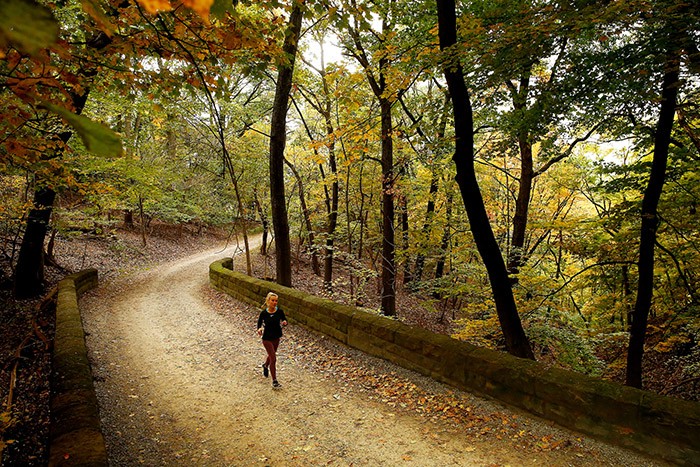 Access to Nature and Outdoor Recreation
Pittsburgh is surrounded by natural beauty, with abundant opportunities for outdoor recreation. The city's proximity to the Allegheny Mountains, rivers, and parks makes it an ideal destination for hiking, biking, kayaking, and other outdoor activities. Residents can explore the picturesque trails of Frick Park, bike along the Great Allegheny Passage, or enjoy a leisurely stroll along the riverfront. The city's commitment to preserving green spaces ensures that residents have ample opportunities to connect with nature and enjoy an active lifestyle.
Pittsburgh's ranking as the 47th best place to live by the U.S. News and World Report is a testament to the city's continued growth, economic diversification, cultural offerings, and quality of life. From its thriving economy and cultural scene to its excellent education and healthcare facilities, Pittsburgh provides a conducive environment for residents to thrive and enjoy a fulfilling life. The city's unique neighborhoods, strong sense of community, and access to nature further enhance its appeal. Whether you are considering a move or already call Pittsburgh home, the city's blend of affordability, opportunities, and vibrant culture make it an exceptional place to live, work, and raise a family.