Pittsburgh's Strip District: A Guide For Things to Do and Where to Shop
Posted by Tarasa Hurley on Wednesday, July 12, 2023 at 8:35:52 PM
By Tarasa Hurley / July 12, 2023
Comment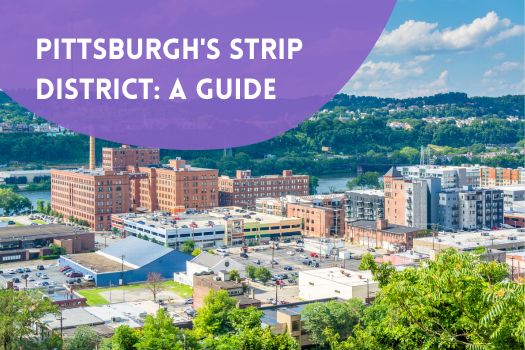 Most Pittsburghers know that the Strip District is a local favorite for shopping and dining. It is home to a large assortment of international grocery stores and retailers, boutique shops, independent merchants, and several of the best restaurants in Pittsburgh. Every visit to the Strip District brings something new to discover or a new place to explore. It is perfect for a quick stop to grab a drink after work or a leisurely stroll on a weekend morning.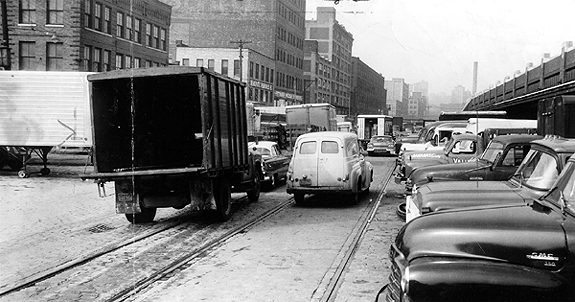 The Strip District has a rich and vibrant history. Originally known as "The Strip," it emerged as a bustling industrial hub in the late 19th century. It's name originated from the fact that it was the narrow half mile strip of land between the Allegheny River and a large hill. The Strip primarily served as a wholesale produce market and distribution center for the city and surrounding areas.
The area's proximity to the river and railway lines made it an ideal location for trade and transportation. Warehouses, factories, and wholesale shops lined the streets, providing a wide range of goods and services. Over time, the Strip District became a lively commercial district, attracting businesses and immigrants from diverse backgrounds.
During the early 20th century, the Strip District was home to various ethnic communities, including Italian, Jewish, Polish, and African American populations. These communities contributed to the district's unique cultural fabric and culinary traditions that can still be experienced today.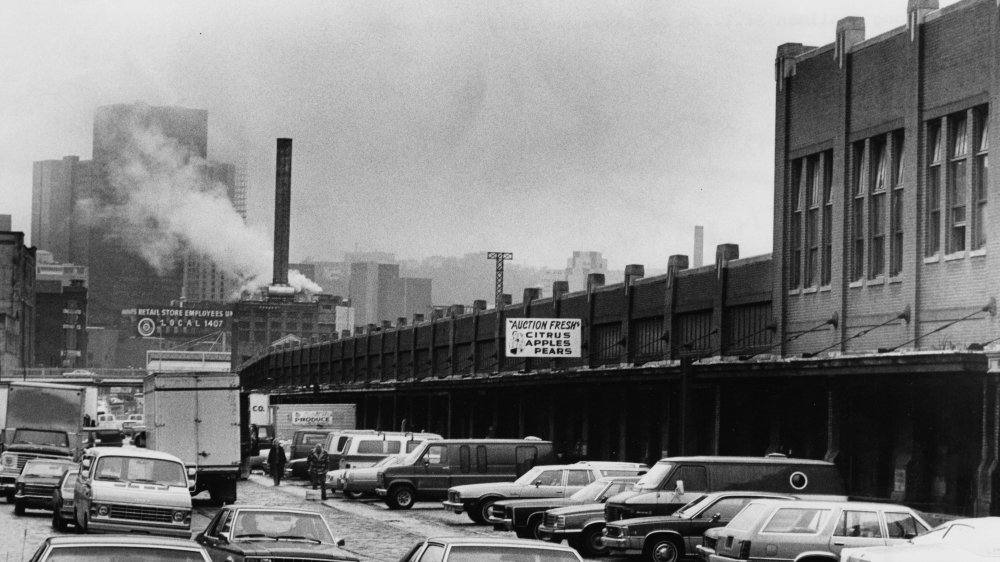 However, in the mid-20th century, the Strip District faced significant challenges due to urban decline and changes in the city's economy. Many businesses closed, and the area experienced a period of neglect. Fortunately, in the 1970's, efforts were made to revitalize the district and preserve its historic character.
Today, the Strip District is a bustling neighborhood known for its food markets, specialty shops, restaurants, and nightlife. It is located just outside of downtown Pittsburgh on the banks of the Allegheny River. The generally accepted boundaries are between 11th and 33rd Streets, with the river making the northern border and Liberty Avenue marking the south. Most of the popular businesses are located between 16th and 25th streets, with the bulk of the establishments being located on either Smallman Street or Penn Avenue.
Things to Do In the Strip District
Heinz History Center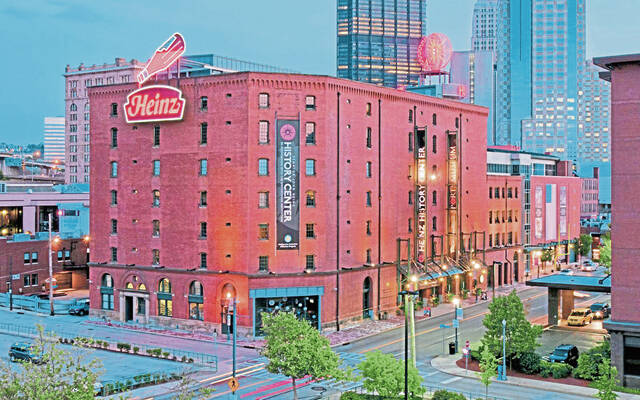 The Heinz History Center is a prominent museum located in the Strip District of Pittsburgh. It is the largest history museum in Pennsylvania and is affiliated with the Smithsonian Institution. The center is dedicated to preserving and showcasing the rich history and heritage of Western Pennsylvania. The museum is named after the H.J. Heniz Company, famous for its Heinz ketchup and other food products, as it was founded in Pittsburgh. Inside the Heinz History Center, visitors can explore six floors of engaging exhibits that cover a wide range of topics.
St. Stanislaus Church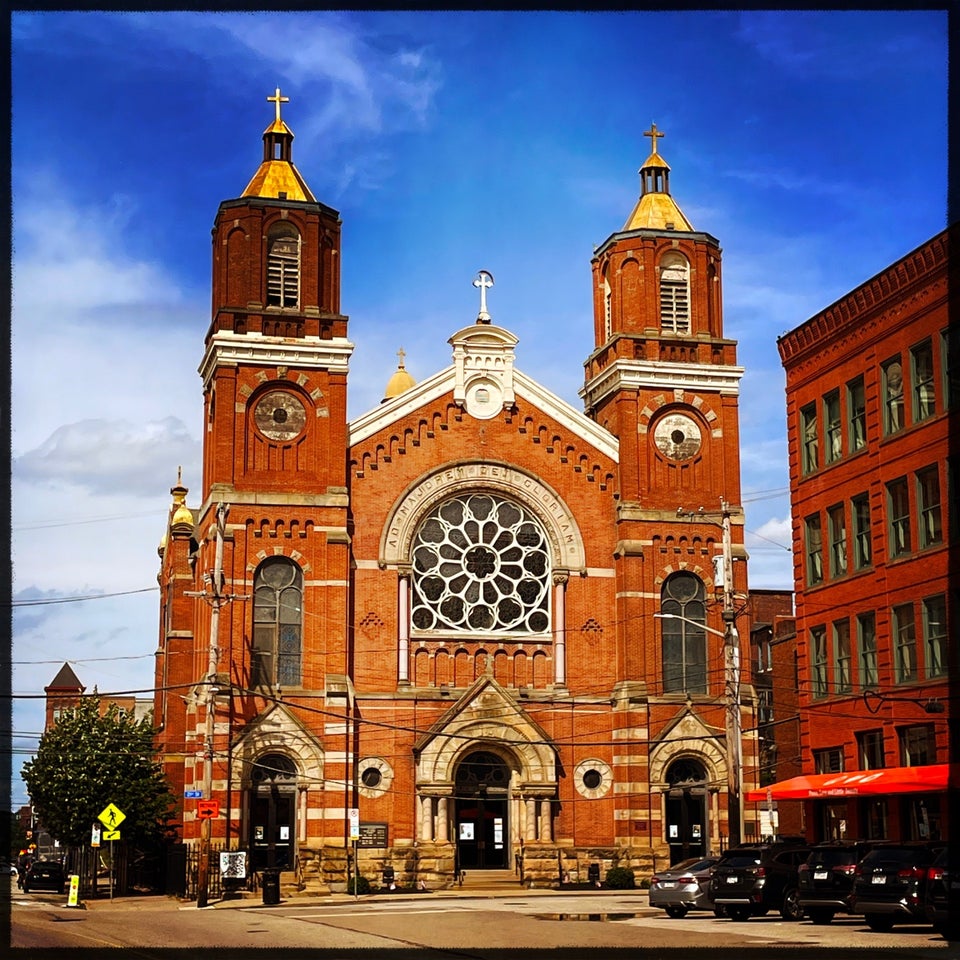 St Stanislaus Church is a historic Polish Catholic Church located in the Strip District. It holds a significant place in the city's history and cultural heritage. The church was founded in 1873 by Polish immigrants who settled in the Strip District Area. St. Stanislaus Church played a vital role in the Polish community's religious and cultural life. It served as a spiritual center, providing religious services, hosting events, and fostering a sense of community among Polish immigrants and their descendants. Visitors to the church can admire its beautiful architecture, attend Mass, and learn about the Polish heritage and cultural traditions that have shaped the Strip District community.
Roberto Clemente Museum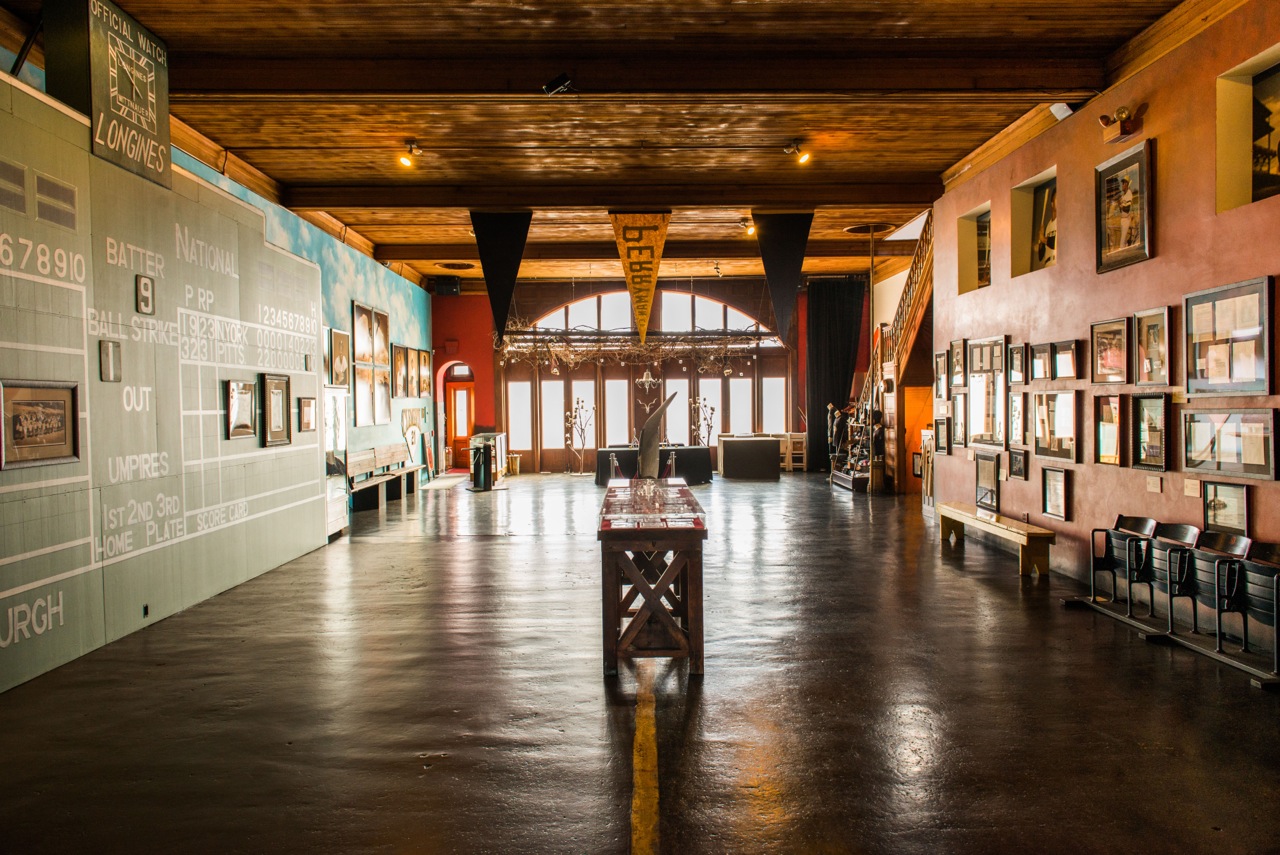 The Roberto Clemente Museum is a museum dedicated to the life and legacy of baseball legend Roberto Clemente. It is a fitting tribute to one of the most revered and influential players in the history of Major League Baseball. The museum is housed in a restored historic firehouse building in the Lawrenceville neighborhood of Pittsburgh, just outside of the Strip District. Inside the Roberto Clemente Museum, visitors can explore a vast collection of artifacts, photographs, and personal items that belonged to Clemente. The museum showcases the journey of Clemente's life, from his early days in Puerto Rico to his outstanding career with the Pittsburgh Pirates. Visiting the museum offers a unique opportunity to immerse yourself in the life and legacy of a sports icon. Plan your visit by checking the tour schedule here.
The Terminal
The Terminal, positioned at the crossroads of history and innovation, is a transformative development project on Smallman Street, breathing fresh life into the existing 1,500-foot-long historic Produce Terminal. It seeks to repurpose the storied infrastructure while preserving its architectural integrity. It is a unique fusion of old and new, history and innovation.
The heart of the project lies in its commitment to reinvigorating the economic vibrancy of the Strip District, converting the underused Terminal into a dynamic hub for retail, food, entertainment, and tech innovation. The new Terminal has 160,000 square feet of business space and a further 20,000 square feet of flexible public space for events, markets, and communal gatherings.
Some of the exciting businesses at the Terminal are Aslin Beer Company, City Grows - an organic garden and gift shop, City Winery, OddFellows Ice Cream, OnPar Now - olf simulators, Posman Books, Puttshack - an indoor putt-putt experience, Sandbox VR - an interactive VR adventure, and many more!
Where To Shop In the Strip District
Pennsylvania Macaroni Company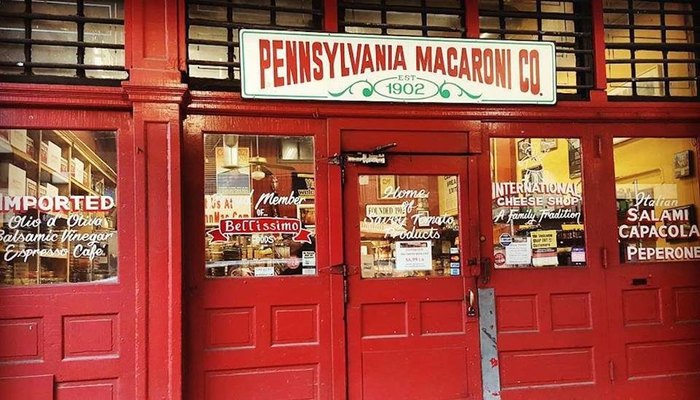 The Pennsylvania Macaroni Company, commonly known as Penn Mac, is a renowned specialty food store located in Pittsburgh, Pennsylvania. Founded in 1902 by Italian immigrant Peter "Pietro" Divincenzo, the store has become an iconic destination for food enthusiasts seeking high-quality Italian products. The store was established over a century ago by Pietro Divincenzo, who immigrated to the United States from Italy. It started as a small Italian grocery store, serving the local community with authentic Italian products. Over the years, the store grew in size and reputation, becoming a go-to destination for Italian food lovers. The Pennsylvania Macaroni Company is known for its extensive selection of Italian and Mediterranean foods. The store stocks a wide range of imported and domestic products, including pastas, cheeses, cured meats, olive oils, vinegars, sauces, spices, desserts, and other specialty items. They source their products from reputable suppliers, ensuring authenticity and quality. One of the standout features of Penn Mac is its "Cheese Cave," a dedicated section within the store that houses a vast assortment of cheeses. It offers a variety of Italian cheeses, ranging from popular choices like Parmigiano-Reggiano and mozzarella to lesser-known regional specialties. The Cheese Cave is a favorite spot for cheese enthusiasts looking to explore and sample unique flavors. Penn Mac is well-regarded for its selection of fresh pasta, made in-house or sourced from local producers. They offer a wide array of pasta varieties, including traditional shapes like spaghetti and fettuccine, as well as specialty cuts like ravioli and gnocchi. The fresh pasta section is a highlight for those seeking authentic Italian pasta. Penn Mac provides a unique shopping experience for visitors. The store is often bustling with customers, and the staff members are knowledgeable and passionate about the products they offer. The aroma of fresh ingredients and the vibrant atmosphere make it an exciting place to explore and discover new culinary delights. Today, the Pennsylvania Macaroni Company stands as a Pittsburgh institution, cherished by locals and frequented by visitors seeking authentic Italian flavors and ingredients. It continues to uphold its legacy of providing high-quality products, exceptional customer service, and an immersive culinary experience.
Grandpa Joe's Candy Shop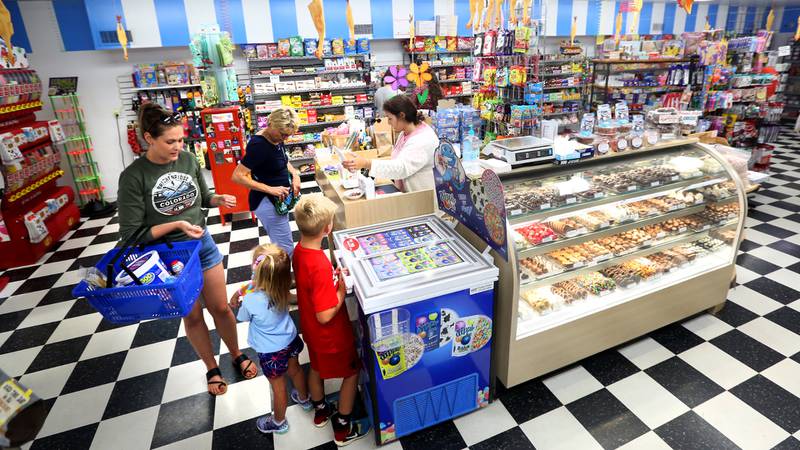 Grandpa Joes Candy Shop is a delightful confectionery located in the Strip District of Pittsburgh. With its nostalgic charm and an extensive selection of candies and treats, the store offers a whimsical and fun experience for candy lovers of all ages.
Grandpa Joes Candy Shop was founded by Chris Beers in 2012. Inspired by his own grandfather, Beers aimed to create a store that evoked a sense of nostalgia and childhood memories. The shop is designed to resemble an old-fashioned candy store, with shelves lined with colorful candies and vintage decor. The shop boasts an impressive variety of candies, ranging from classic favorites to unique and hard-to-find treats. Visitors can find an extensive selection of chocolates, gummies, licorice, taffy, sour candies, jawbreakers, lollipops, and much more. They also offer a range of international candies, allowing customers to explore flavors from around the world. Grandpa Joes Candy Shop is well-known for its bulk candy section. Customers can fill bags or containers with their choice of candies from large bins, offering a pick-and-mix experience. This feature allows visitors to create custom assortments of their favorite treats or discover new ones. In addition to traditional candies, the store features a range of unique and novelty items. These can include oversized candy bars, nostalgic candies from different eras, novelty sodas, gourmet popcorn, specialty chocolates, and themed gift sets. These items make for great gifts or souvenirs for candy enthusiasts. Grandpa Joes Candy Shop often incorporates themed areas within the store. For example, they might have a section dedicated to Harry Potter candies or a corner showcasing retro candies from the 1980s. These themed displays add an extra element of excitement and create a sense of exploration within the shop. For those who can't visit the physical location, Grandpa Joes Candy Shop also operates an online store. This allows customers to browse and purchase their favorite candies and have them delivered right to their doorstep. Grandpa Joes Candy Shop in the Strip District of Pittsburgh is a beloved destination for candy enthusiasts. With its vast selection of candies, nostalgic ambiance, and fun-filled atmosphere, the store invites visitors to indulge their sweet tooth and relive the joy of childhood candy stores.
Stamoolis Brothers Company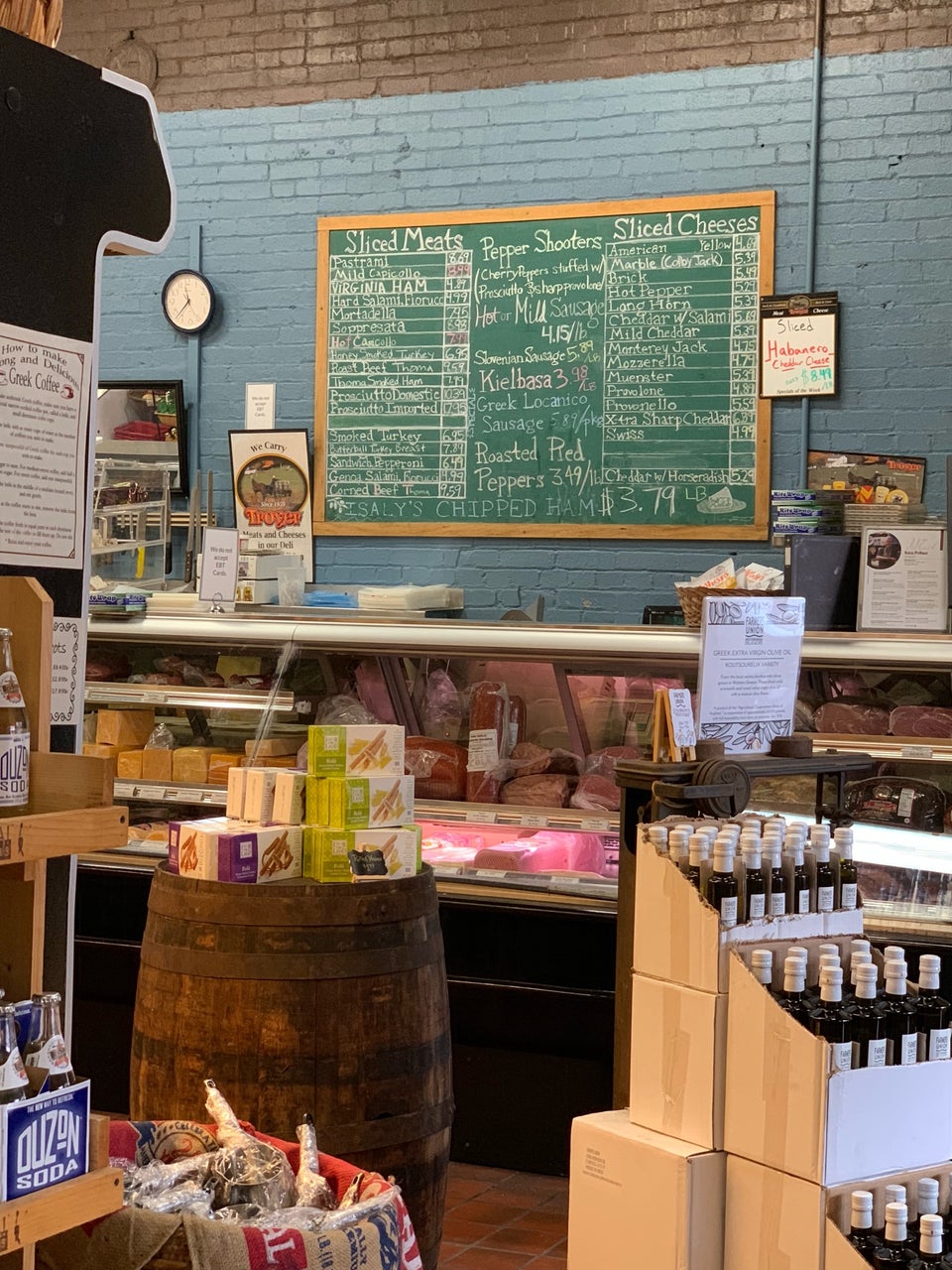 Stamoolis Brothers Company is a well-known specialty food store located in the Strip District of Pittsburgh, Pennsylvania. With a rich history and a wide selection of international and gourmet food products, Stamoolis has become a popular destination for food enthusiasts and those seeking unique culinary ingredients. Stamoolis Brothers Company was established in 1909 by brothers John and Gus Stamoolis, who were Greek immigrants. The store initially focused on serving the local Greek community, providing them with imported Mediterranean foods. Over the years, the business expanded and evolved to cater to a broader customer base seeking a variety of international and gourmet food products. Stamoolis offers an extensive range of specialty foods and ingredients from around the world. Their shelves are stocked with items such as olive oils, vinegars, spices, grains, canned goods, sauces, cheeses, cured meats, confections, coffee, tea, and much more. They source their products from various regions, ensuring a diverse and high-quality selection. uilding on its Greek heritage, Stamoolis Brothers Company continues to provide an exceptional assortment of Mediterranean and Greek food products. Customers can find authentic Greek olive oil, feta cheese, Kalamata olives, traditional pastries, and other Greek pantry staples. Stamoolis also caters to a broader international palette by offering products from various cuisines. This can include Italian pasta, Spanish saffron, Middle Eastern spices, Indian spices, Asian sauces, British teas, and other international favorites. The store's diverse product range allows customers to explore and experiment with flavors from different culinary traditions. The staff at Stamoolis is knowledgeable and passionate about the products they offer. They can provide guidance and recommendations based on customers' specific culinary needs, whether it's suggesting the perfect olive oil for a salad or helping locate a hard-to-find ingredient for a recipe.
Pittsburgh Public Market
Unfortunately the Pittburgh Public Market closed in 2016, but this section is here for history.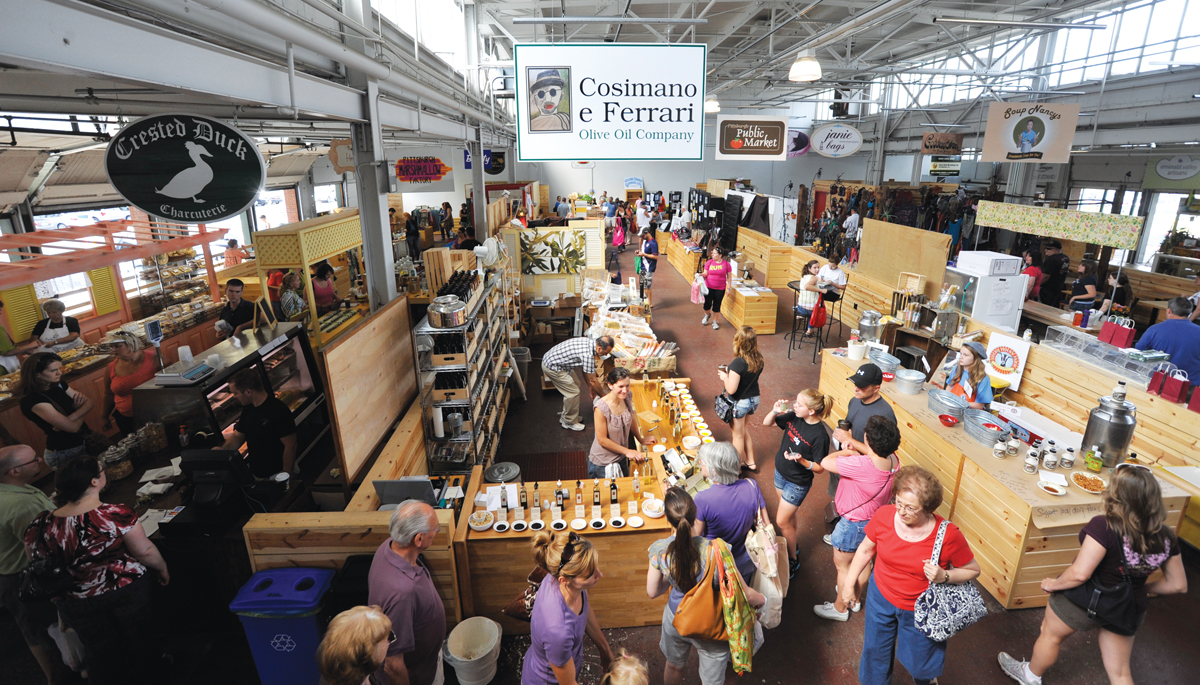 The Pittsburgh Public Market was a vibrant marketplace located in the Strip District of Pittsburgh. It served as a gathering place for local vendors and artisans to showcase and sell their products. The market aimed to promote local businesses, support the regional economy, and provide a unique shopping experience for visitors. The market offered a wide range of vendors selling diverse products, including fresh produce, meats, seafood, baked goods, dairy products, artisanal crafts, handmade jewelry, artwork, clothing, and more. The vendors were primarily local, ensuring that shoppers could find unique items and support the regional economy. Many of the vendors at the Pittsburgh Public Market focused on providing locally sourced and organic products. Visitors could find fresh fruits and vegetables, locally raised meats, and other regionally produced goods. This emphasis on local and sustainable sourcing supported the community and encouraged healthy living. The market regularly hosted various events and activities to engage the community. These could include cooking demonstrations, workshops, live music performances, seasonal festivals, and holiday-themed celebrations. Such events enhanced the market's atmosphere and made it a lively gathering place for people of all ages.
In addition to the vendors, the Pittsburgh Public Market featured several cafes and eateries where visitors could grab a bite to eat or enjoy a cup of coffee. These establishments often showcased local flavors and ingredients, further supporting the region's culinary scene. The Pittsburgh Public Market was a dynamic marketplace that celebrates the region's local culture, supports local businesses, and provided an enjoyable shopping experience for residents and visitors alike.