Pittsburgh's Summer Festivals: Where Culture, Music and Fun Collide!
Posted by Tarasa Hurley on Monday, June 26, 2023 at 9:33:28 PM
By Tarasa Hurley / June 26, 2023
Comment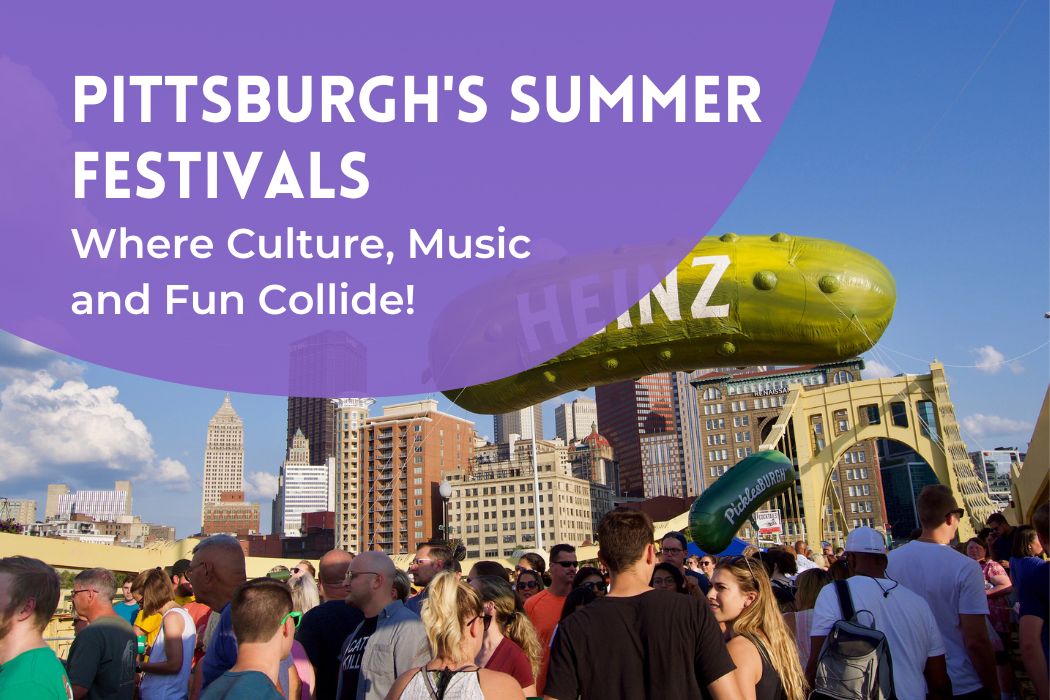 Pittsburgh comes alive during the summer season with a variety of exciting festivals that celebrate everything from art and music to food and heritage. As the temperature rises, so does the city's energy. Check out one of these local festivals this summer for some awesome family fun.
Allegheny County 2023 Summer Concert Series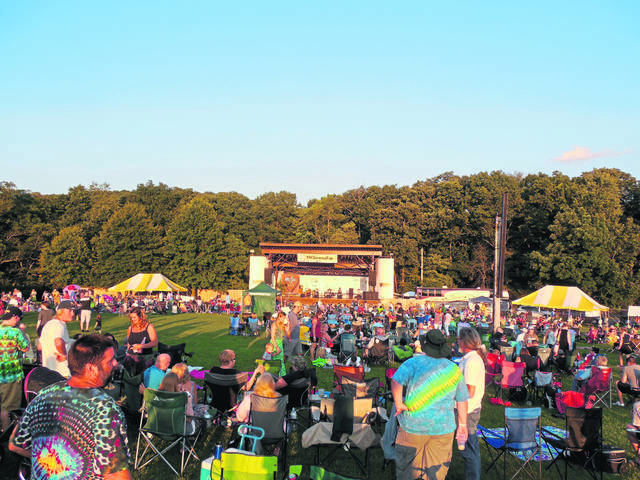 This summer be sure to make it to South Park and Hartwood Acres for Allegheny County's 2023 Summer Concert Series. Both open air venues offer free, live concerts and a wide variety of food trucks. Every weekend brings a new musical experience.All concerts are free and begin at 7:30 pm unless otherwise noted. Food trucks, Bella Terra Vineyards and Hop Farm Brewing Co. craft beer will be on-site at all concerts starting at 6:00 pm. You can find a calendar of other food trucks that will be at the venues here. All concerts take place rain or shine at open-air amphitheaters with no covered seating. The series runs every weekend from 6/2/23 until 9/2/23 and concert times are generally 7:30 until 10pm.
Full Schedule South Park Amphitheater:
3700 Farmshow Drive, South Park Township, PA 15129
June 2 Pittsburgh Opera
June 9 The Skyliners [Oldies]
June 16 Ally Venable Band with Pierce Dipner [Blues]
June 23 Honky-Tonk Jukebox [Country Rock]
July 1 Saturday Pittsburgh Symphony Orchestra *Starts at 8:15 pm
July 7 Summer of Love [60s Revue]
July 14 Tyler Braden with Dave Pahanish [Country]
July 21 The Dazz Band with Kenny Stockard [Funk]
July 28 Fastball [Pop Rock] with special guest
August 4 Richie Goods & Chien Chien with special guest Emmett Goods Ensemble [Jazz]
August 11 JD McPherson with special guest Paul Luc [Rock]
August 18 Edwin McCain with special guest Bill Deasy [Singer/Songwriter]
August 25 The Tamburitzans
September 1 Punchline with special guest Caleb Kopta [Rock]
Full Schedule Hartwood Acres Amphitheater:
4070 Middle Road, Allison Park, PA 15101
June 4 Chris Jamison with Grace Elliott [Pop]
June 11 River City Brass
June 18 Father's Day Car Cruise featuring The Jaggerz [Oldies]
June 25 Billy Price with Gabe Stillman [Rhythm & Blues]
July 2 Pittsburgh Symphony Orchestra *Starts at @ 8:15 pm.
July 9 Marty Stuart & His Fabulous Superlatives with Joe Grushecky [Country]
July 16 WAR with Check Your Bucket [Funk, Soul, Latin]
July 23 Fitz and the Tantrums with Rett Madison [Indie Pop]
July 30 Hometown Night with Zack Keim, Forestry Division, Ames Harding & The Mirage [Rock]
August 6 Soccer Mommy with Disq [Alternative]
August 13 Los Amigos Invisibles with Stone Throwers [Latin]
August 20 Pittsburgh Ballet Theatre
August 27 John Scofield with Jason Kush [Jazz]
September 3 23nd Annual Allegheny County Music Festival
8:00 - 10:00 Men Without Hats [80s, Pop]
6:40 – 7:40 The Re-52s
5:30 – 6:20 Affordable Floors
$20 per vehicle requested donation benefits the Allegheny County Department of Human Services.
Pittsburgh Greek Festival at Holy Cross Greek Orthodox Church
123 Gilkeson Rd Pittsburgh, PA 15228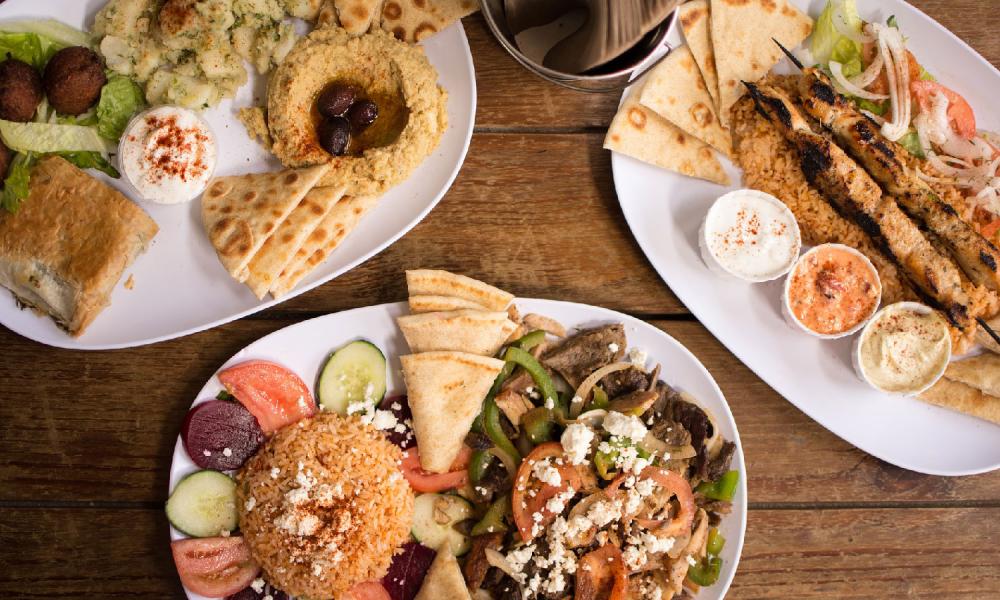 The Greek Festival at Holy Cross Ortodox Church is a yummy stop you don't want to miss this summer. Located in Mt. Lebanon, Holy Cross Greek Orthodox Church's food festival is one of the great Greek food festivals of Pittsburgh. You can visit from Tuesday, June 13 through Thursday, June 15, 2023, from 11 am to 8 pm, and Friday, June 16, 2023 from 11 am to 9 pm. At the festival you will find favorite Greek delicacies, traditional folk dancing, shopping, church tours, Greek beer and alcohol, and much more.
The outside tent area features gyros, savory souvlaki, lamb chops, sliced rotisserie leg of lamb, fried loukoumades, pastries, and drinks at the Taverna, that can be enjoyed on a beautiful veranda overlooking Mt. Lebanon. Inside, you'll find Greek delicacies such as oregano chicken, pastitsio, moussaka, our famous lamb shank, tiropita, spanakopita, meat stuffed grape leaves, and so much more. You can shop in the Greek marketplace, grab a drink at the Taverna, and enjoy homemade pastries like baklava, galatobouriko, finikia, and kataifi. Every evening there is entertainment, check out the calendar here. The festival menu can be found here. There is limited parking in the church parking lot, in the upper lot, but it tends to fill quickly. Accessible parking spaces are available in the lower lot.
Freedom Farms Berry Festival and Craft Show
434 Overbrook Rd Valencia, PA 16059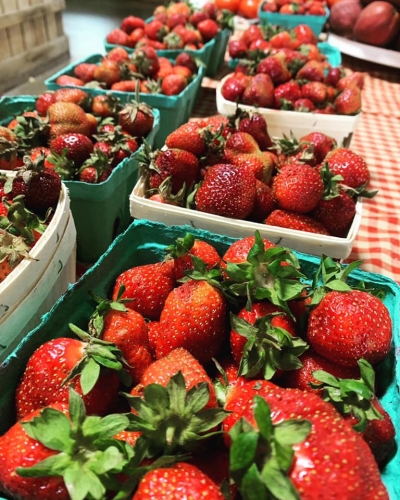 The Freedom Farms Berry Festival and Craft Show is right around the corner. On June 24 from 11am to 5pm visit the farm to celebrate one of the best events that Freedom Farms offers. There will be craft vendors, strawberry treats, farm concessions and more.
The Berry Festival and Craft Show features tractor rides, a petting zoo, over 50 craft vendors all over the farm, a beer and wine garden, berry-flavored EVERYTHING, activities for the kids, and much more.
Leave some time for shopping because there will be a full open air market, concessions with food by Freedom Farms, face painting, and more!
This event is $10 admission per person. Children 3 and under are free.
City Of Pittsburgh Independence Day Celebration 2023
Point State Park, Pittsburgh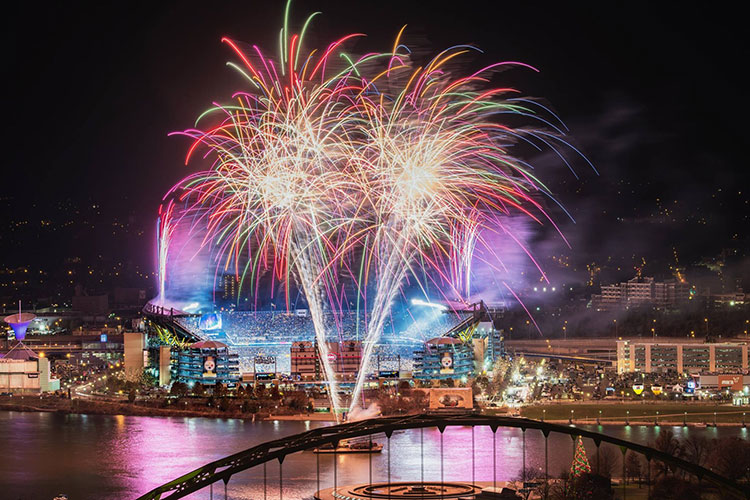 The City of Pittsburgh's Independence Day celebration returns to the Point on July 4th! Enjoy a family-style picnic at historic Point State Park, complete with patriotic music and food vendors from 4 to 10 pm.
The day's main attraction, the spectacular Independence Day Fireworks, will begin at 9:35pm. Tune in to 100.1 FM KDKA for a live broadcast of a 25-minute fireworks soundtrack paying tribute to Independence Day. If you can't make it to the point, you can watch the celebration from home live on WPXI-TV.
Anyone entering this event is subject to a bag check, including but not limited to bags, purses, fanny packs, backpacks, and coolers. All bags are subject to search upon entry and within the event. Prohibited items include but are not limited to:
Alcohol
Ammunition
Drones
Explosives
Firearms
Fireworks
Grills
Knives
Laser pointers
Mace/pepper spray
Pop-up tents
Razor blades
Selfie sticks
Structures
Stun guns
Tasers
Toy guns
Weapons of any kind
Any other items determined to be potential safety hazards. Be sure to prepare in advance!
The evening will start at 4pm with a variety of family friendly activities including games, face painters, demonstration by U.S. Army Pittsburgh Recruiting Company and more. Be sure to check out the Summer Soul Line Dancing at 6, 7 and 8 pm.
Pittsburgh Vegan Expo and Arts Festival
Monroeville Convention Center 209 Mall Plaza Blvd, Monroeville, PA 15146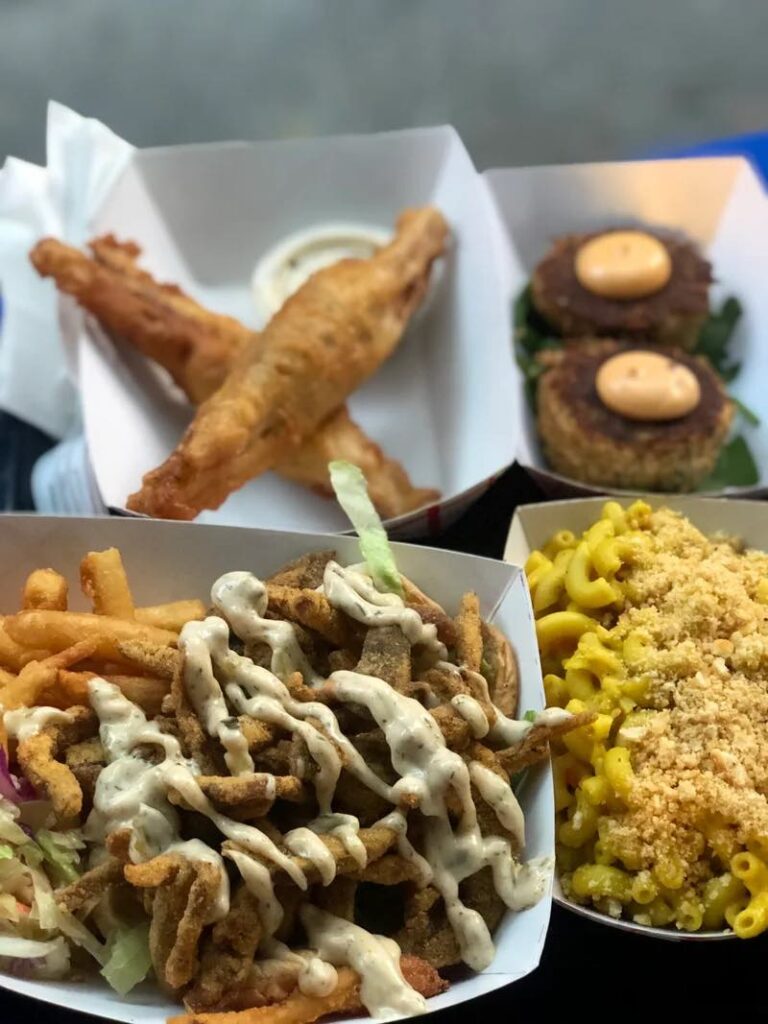 The Original Pittsburgh Vegan and Arts festival will be coming to the Monroeville Convention Center on July 8, 2023. This is the city's biggest vegan festival of the year! Over 100 Vendors, Food Trucks, Food, Dessert, Wine, Beer, Art, Dance Classes, Shows, Live Music, Live Painting, Books, Jewelry, Animal Rescues, Books, Clothing, Kids' Activities, Soap, Bodycare, Gemstones, Metaphysical, Beatboxer, Breakdancer, Poppin', Yoga & much more! It is a fun and healthy way to spend a hot summer day. There is a fee for entry $5/advance, $6/door. Free for kids 17 and under.
*A portion of ticket sales will benefit Humane Action PGH & Among the Wildflowers Sanctuary. To get tickets in advance, click here.
This is a great festival for everyone, not just vegans. Food trucks will be parked outside of the convention center while the inside will host the vendor booths.
July 8: 11 a.m.-6 p.m.
Festival Schedule – Shows, Workshops & Art Demo:
12:00-12:30: Yoga with Kate Mackin
1:00-1:30: Poppin' Dance Workshop with PyurTek
1:30-2:00: Hip Hop Dance Workshop with BAM Choreography
2:30-2:40: Thai Dance Performance by Silk Elephant Dancers
3:00-3:20: Dance Performance -Bellydance by Noor Ali -Breakdance by BGirl Suparare
3:45-4:15: Harp performance (Stephanie Miller)
4:45-5:15: Live Painting by Lele
All day: Activities for adults & kids T the booth of Monroeville Public Library
More Activities TBA
St. Alexis Festival
10090 Old Perry Hwy, Wexford, Pennsylvania 15090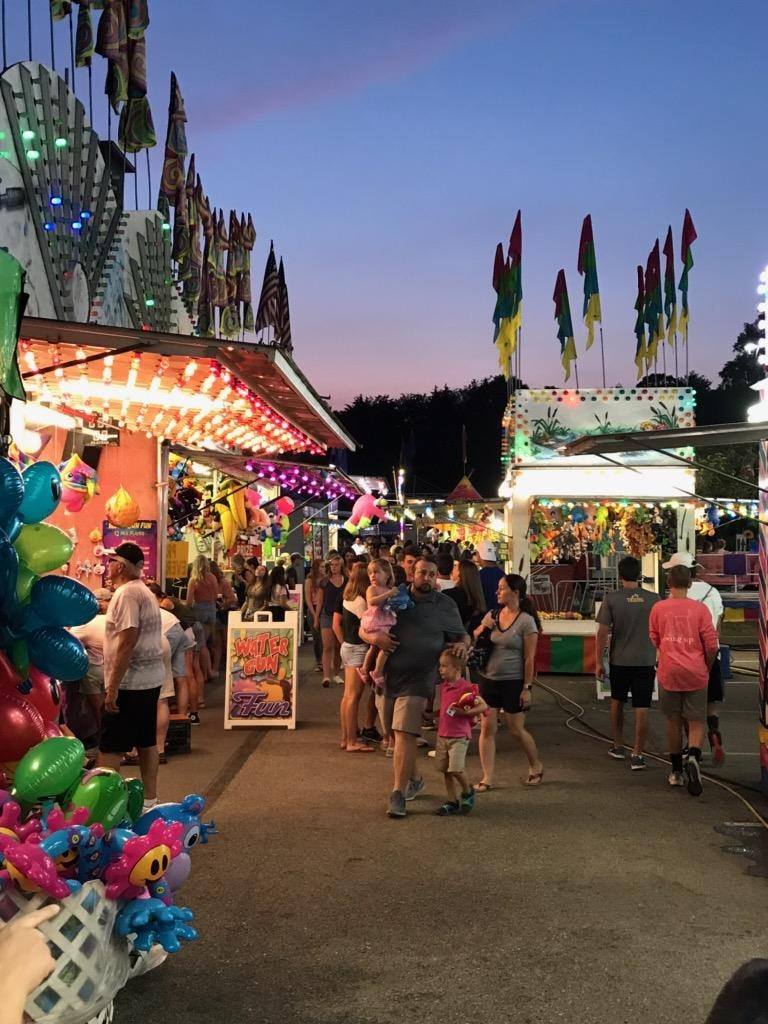 The Saint Alexis Festival has been a summertime family favorite for decades. Located in Wexford, this community summer festival has much to offer. The festival will run from July 12 through July 15. This is a great family event with a ton of activities everyone will love.
Test your skills and win big at the festival games. From racing pigs, number guessing, and putt putt there's a game for everyone at the Saint Alexis Festival. The games will be open each festival day. Bingo and other games of chance will be offered Wednesday and Thursday from 6pm until 9:30 pm and Friday from 6pm to 10:30pm. There will also be a 50/50 and a basket raffle that you can purchase tickets for.
Don't miss out on the exciting carnival rides while you are at the festival. From Kiddie rides to the big Ferris Wheel and Swings, there is fun for kids and kids at heart!
The St. Alexis Festival will also be hosting a flea market. The hours are Saturday July 8 from 8am-1pm and July 9 from 9am to noon.
This is a big festival and parking can be tricky. Patrons can park at the North Allegheny High School and take a shuttle bus at no charge to and from the festival to make it a bit easier.
Horse Trading Days
100 S Main St Zelienople, PA 16063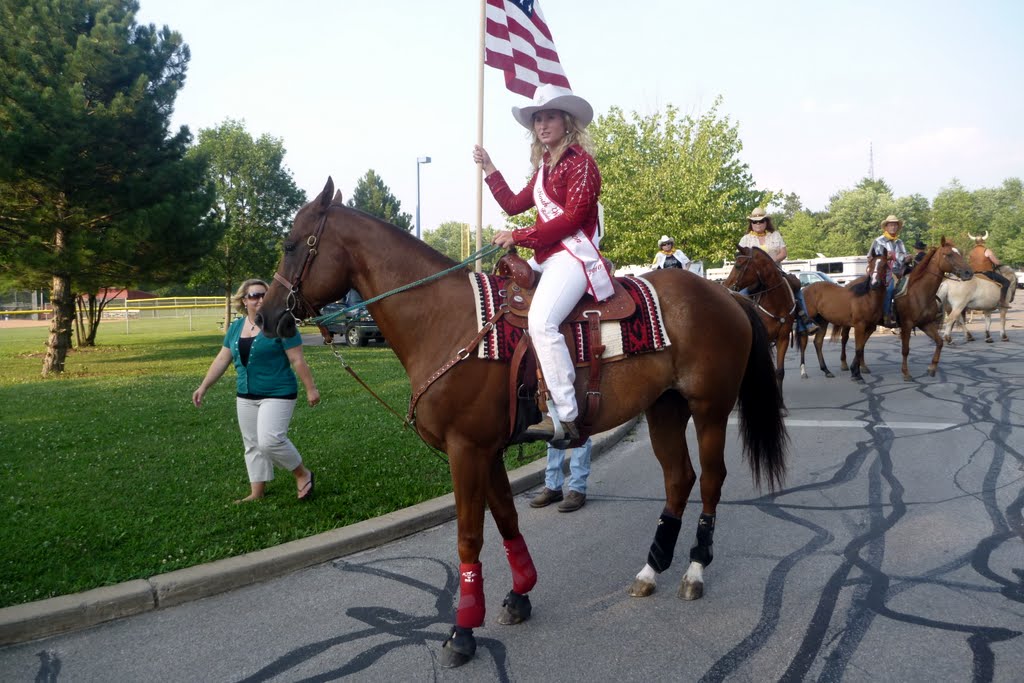 The event, celebrated for over 49 years, has grown to one of the largest in the area and welcomes as many as 40,000 guests each year. Be sure to tour the historic sites, enjoy the free concerts, explore our unique stores, and dine at the fine restaurants and cafes. The festival is jam packed with fun and runs from July 20-July 22.
The festival kicks off on Thursday July 20 with Sidewalk Sales on Mainstreet from 10am-8pm. There are kids activities like wagon rides and a kids activity area, pony rides and more throughout the festival. Each day there will be a craft and food vendor market, so be sure to get a bite to eat. There are going to be some events that you don't want to miss like a hot dog eating contest, a mentalist and much more. The final day of the festival will bring a concert by Eve 6. That event is ages 18+ only and you can get your free tickets here. Check out all of the events being offered and the schedule here.
Picklesburgh 2023
Boulevard of the Allies, from Stanwix St. to Smithfield St., Pittsburgh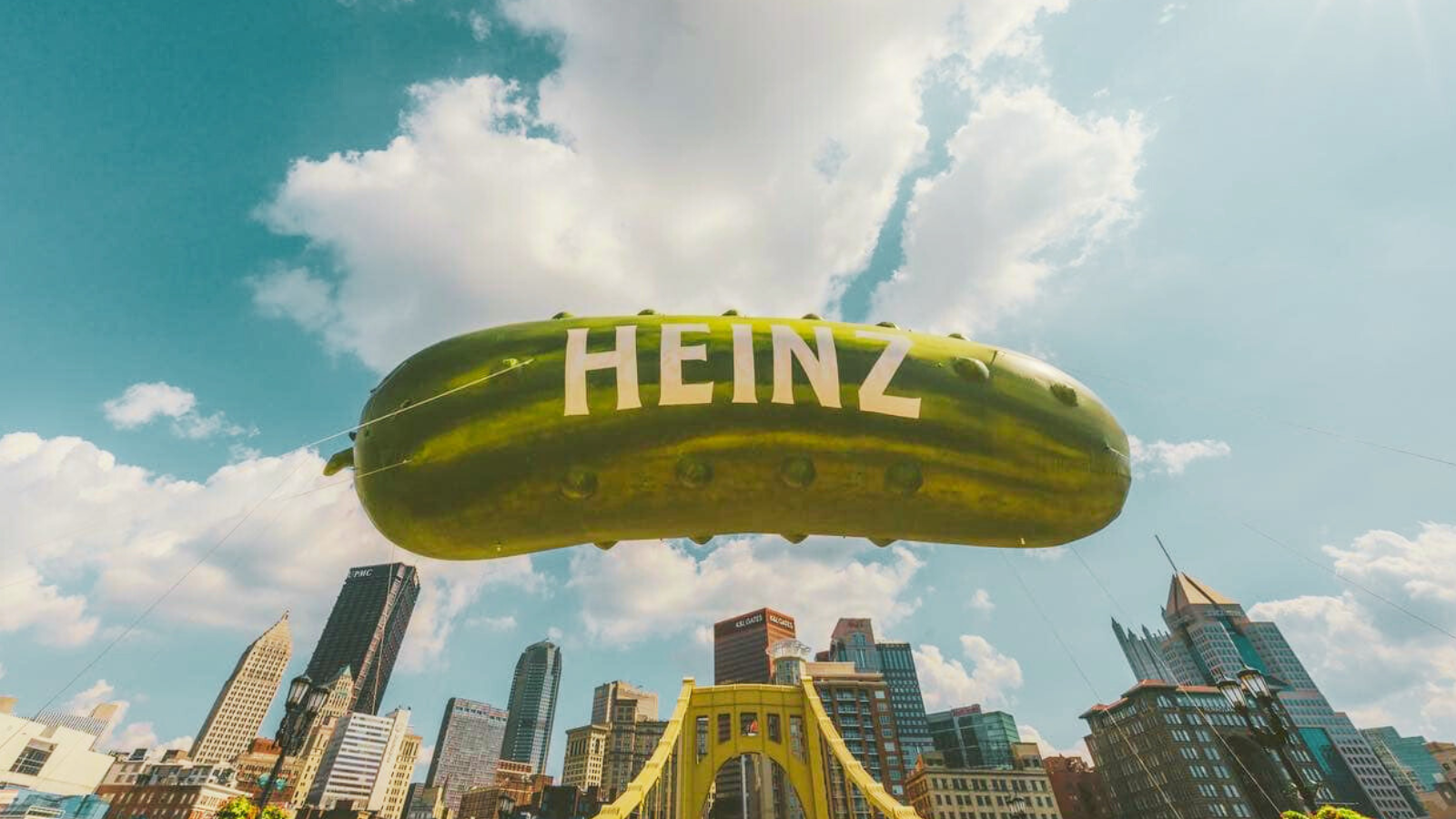 Picklesburgh REALLY IS A BIG DILL! USA Today just announced that Picklesburgh took top honors in their 2023 reader's choice "Best Specialty Food Festival" contest in America. Want to check the festival out for yourself? Picklesburgh is returning July 21 until July 23.
This is a great family festival that everyone will love. Picklesburgh goes beyond the dill pickle to feature handcrafted food and artisan drinks featuring pickled ingredients from local chefs, restaurants, and more embracing the farm-to-table movement. Plus, don't miss pickle-themed snacks and merchandise, fun contests, and live music set to the backdrop of picturesque Downtown Pittsburgh. Stop by the Li'l Gherkins KidsPlay Activity Area with your li'l gherkins. Enjoy free coloring pages, decorate pickle necklaces, and make puppets to take home! There will also be vendors, a pickle juice drinking contest and a ton of great entertainment. Admission is free.