Pittsburgh's Top Dog Friendly Spots: Make It a Day With Your Furry Best Friend
Posted by Tarasa Hurley on Sunday, July 23, 2023 at 3:18:08 PM
By Tarasa Hurley / July 23, 2023
Comment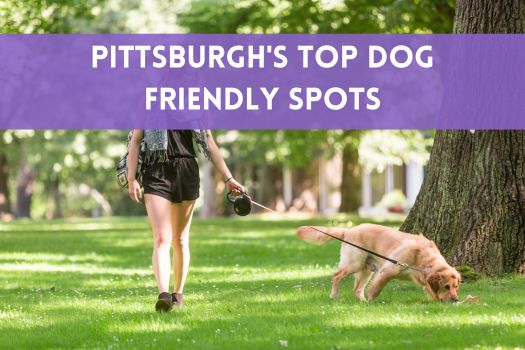 Pittsburgh is a city that loves its dogs, and it shows in the vast array of dog-friendly places and activities available to you and your furry friend. In this comprehensive guide, we'll explore some of the best dog-friendly spots in and around the Steel City, ensuring you and your canine companion can make the most of your time together.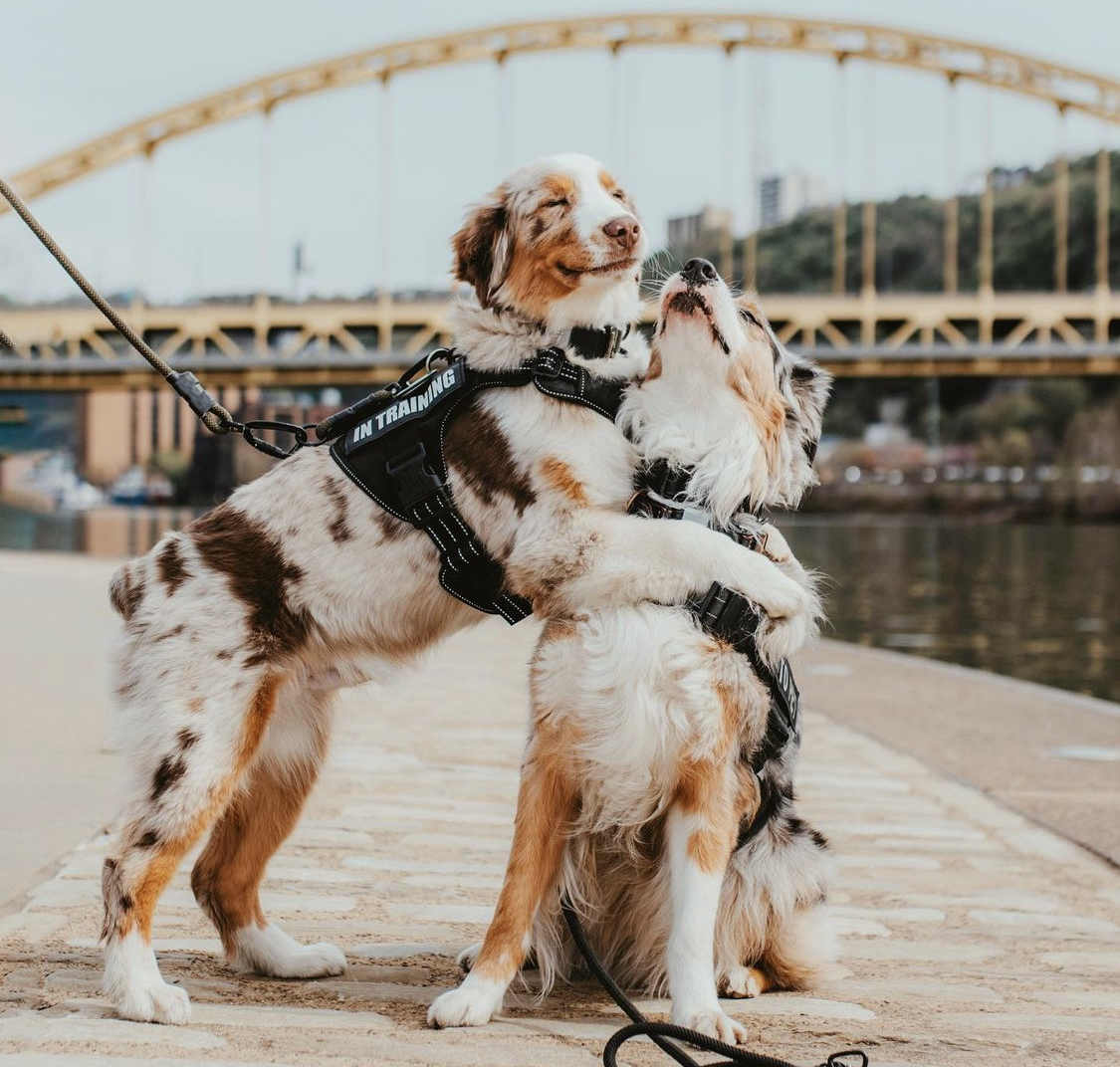 Big dogs, little dogs, silly dogs and active dogs… there's something on this list for every kind of pup! Yes, there's even activities that are low key and may work for your reactive dog (try a movie in the park). I hope these ideas encourage you to explore the city of Pittsburgh with your four legged kids! No matter what you do, make sure to pack plenty of treats and water for your pup.
Pittsburgh Botanic Garden
799 Pinkerton Run Rd, Pittsburgh, PA, US, 15071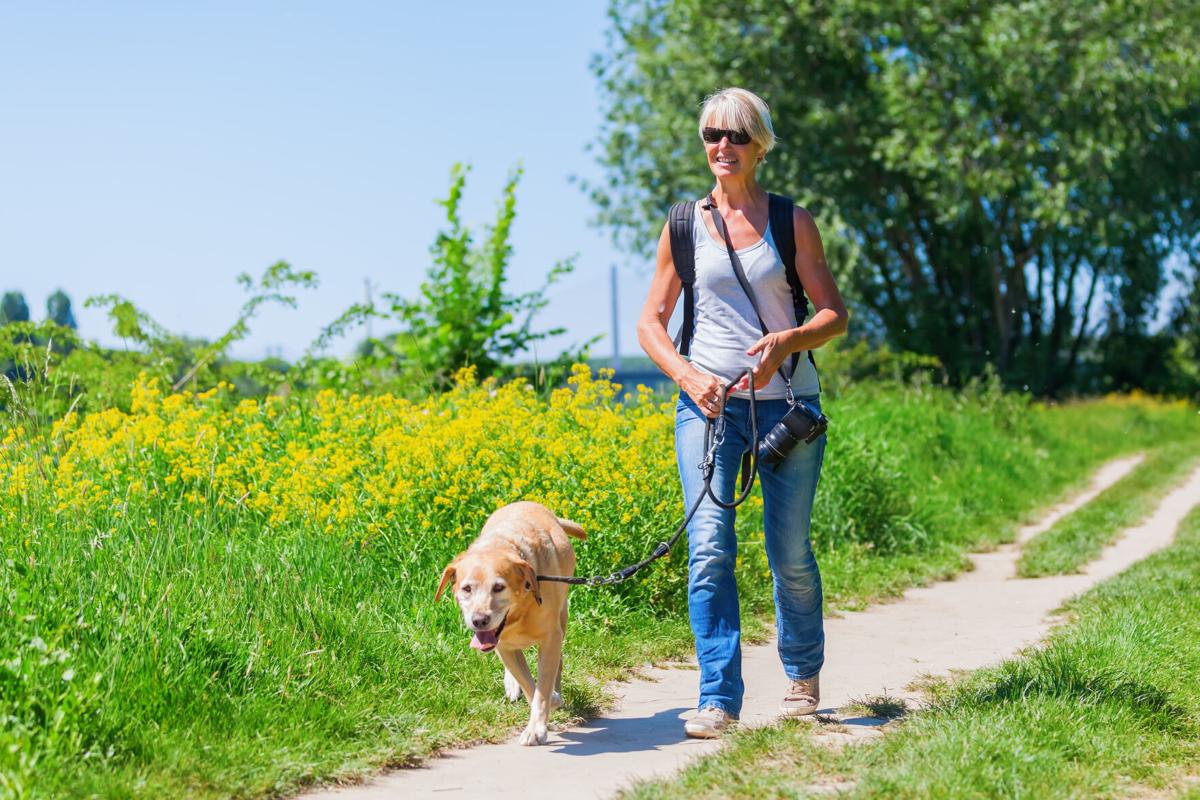 Leashed pets are welcome to join you when exploring the Pittsburgh Botanic Garden, a dog-friendly attraction in Pittsburgh, PA. Fido can walk the grounds but must stay on designated pathways. Popular areas within Pittsburgh Botanic Garden include the Margaret Lawrence Simon Dogwood Meadow, Heritage Homestead and Garden of the Five Senses.
The Pittsburgh Botanic Garden is a beautiful botanical garden located in Oakdale, PA, just outside of Pittsburgh. It covers an area of over 460 acres and offers visitors a serene and immersive experience with various plant collections, walking trails, and natural landscapes. Visitors can explore themed gardens, such as the Japanese Garden, the Aquatic Garden, and the Garden of Five Senses, each offering a unique and tranquil setting.
Duquesne Incline Upper Station
1220 Grandview Ave, Pittsburgh, PA, US, 15211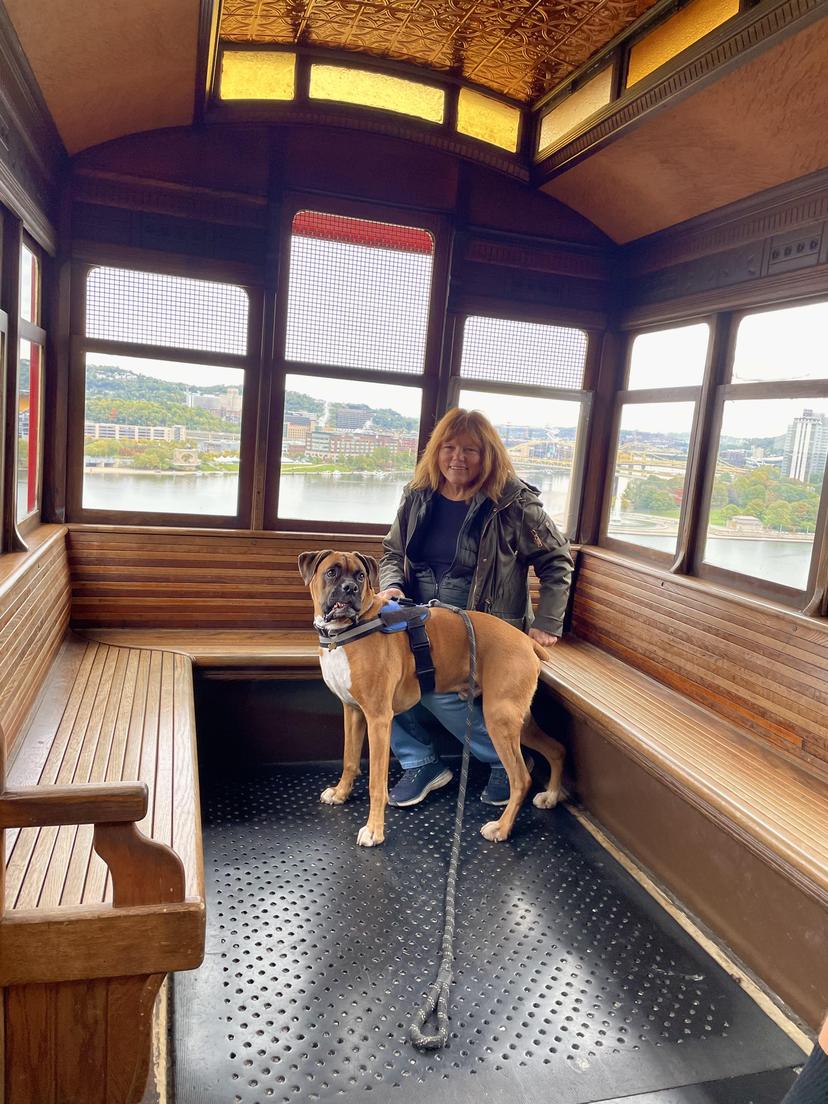 Bring your pup on a tour at the Duquesne Incline Upper Station in Mt. Washington. Take a step back in time on a century-old cable car and see the best views of downtown Pittsburgh while riding one of the few remaining inclines in the country. You and your well-behaved, leashed dog can visit the interior of the incline and watch the machinery while it operates. The Duquesne Incline's upper station houses a museum of Pittsburgh history, including photos and a storehouse of information on inclines from around the world. Unusual Pittsburgh souvenirs, maps and photos can be found at the gift shop.
The Duquesne Incline is one of the two surviving inclines in the city, the other being the Monongahela Incline. The Duquesne Incline provides a unique and scenic mode of transportation up and down Mount Washington, offering a stunning panoramic view of the Pittsburgh skyline and the three rivers that converge in the city.
Bernard Dog Run
3 Rivers Heritage Trl System, Pittsburgh, PA, US, 15201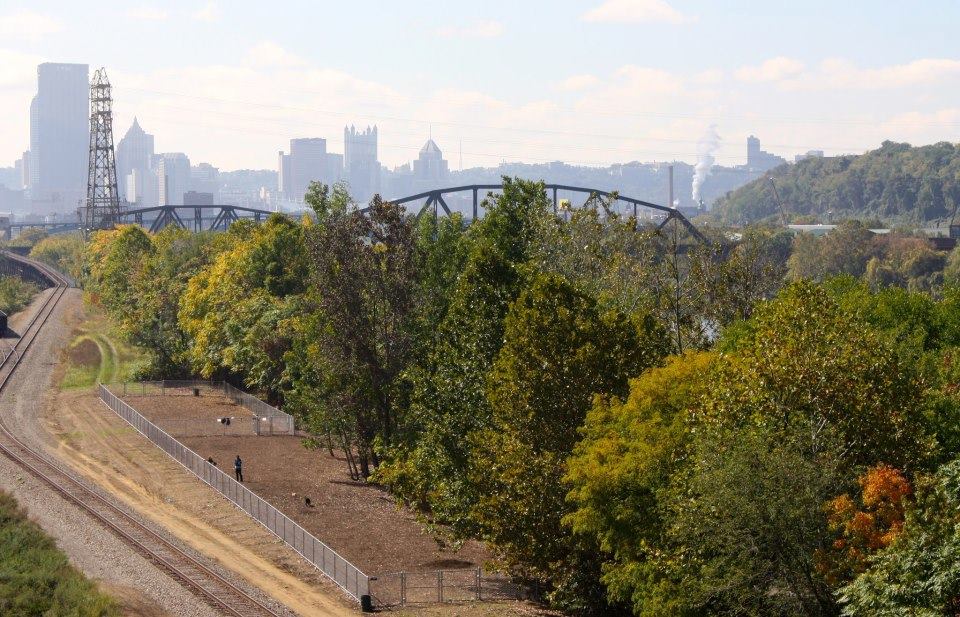 A community-based, enclosed, off-leash dog park, Bernard Dog Run is a safe space for dogs to play in Pittsburgh! This pup recreation area features separate sections for small and large dogs, benches and bowls. There is no water source, so dog owners are asked to bring along water for their pets. This is a great little dog park that is safe and friendly for dogs of all sizes and conveniently close to the city.
Salty Paws Pittsburgh
4126 Butler St, Pittsburgh, PA, US, 15201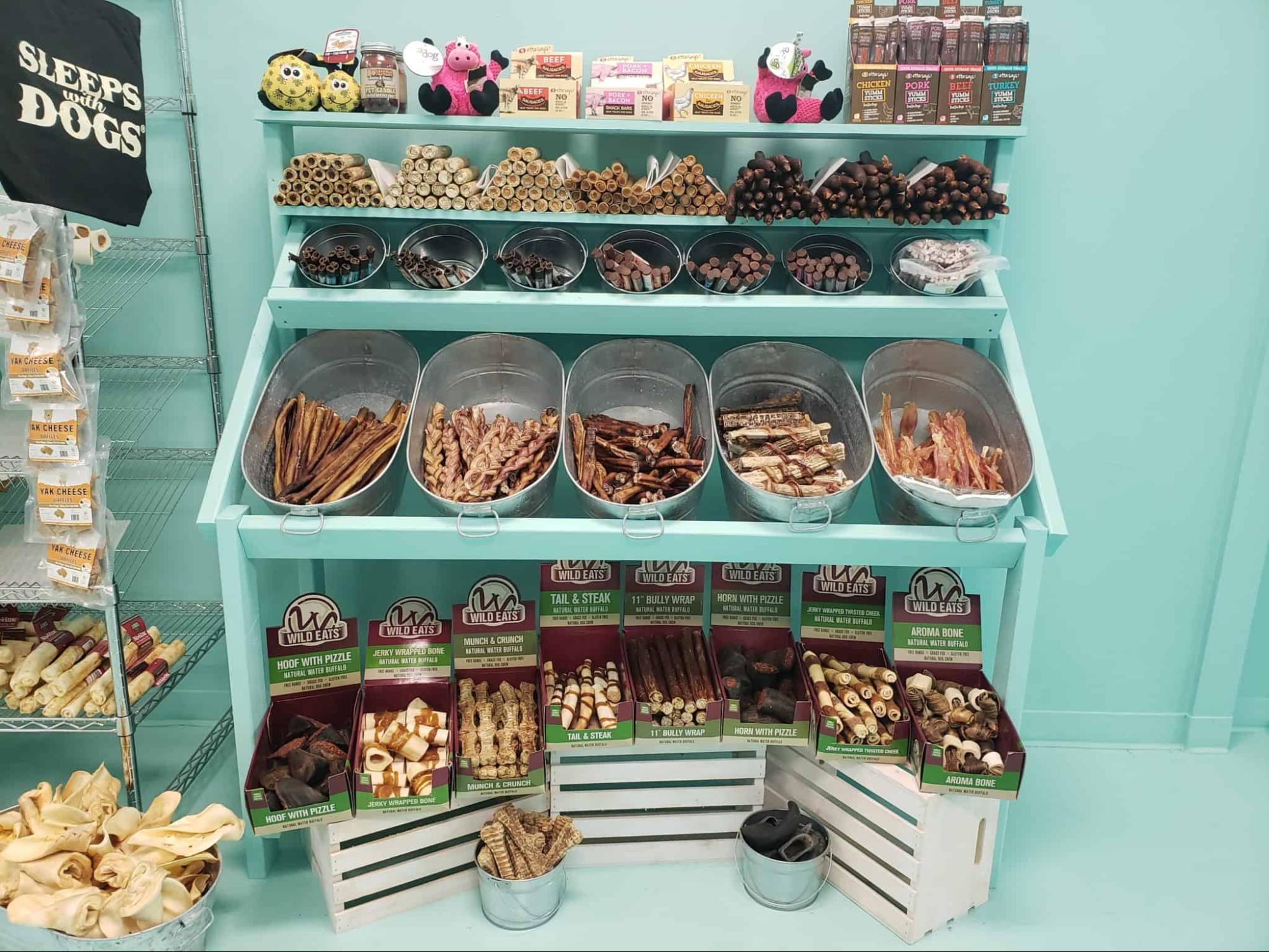 Salty Paws on Butler Street in Lawrenceville, serves dog-friendly ice cream, cookies and treats to four-legged customers. Treat your best friend to a delicious scoop of lactose-free ice cream in maple bacon, vanilla, pumpkin, or blueberry and peanut butter flavors. The doggie bakery offers a perfect selection of irresistible doughnuts, cookies and cake mixes for every pooch.
Dogs (or their human companions) can choose between 12 different flavors at the shop, including their standard eight (like maple bacon, blueberry, vanilla, peanut butter and carob), and four flavors that will rotate based on the season. Ice cream comes in a cup, cone, or waffle bowl. Salty Paws sells powder packages, which guests can take home to make their own ice cream treats, along with various other pet supplies and snacks, including birthday bones and doughnut-shaped biscuits. This is the perfect stop with your pup on a hot summer day.
Hartwood Acres Park
200 Hartwood Acres, Pittsburgh, PA, US, 15238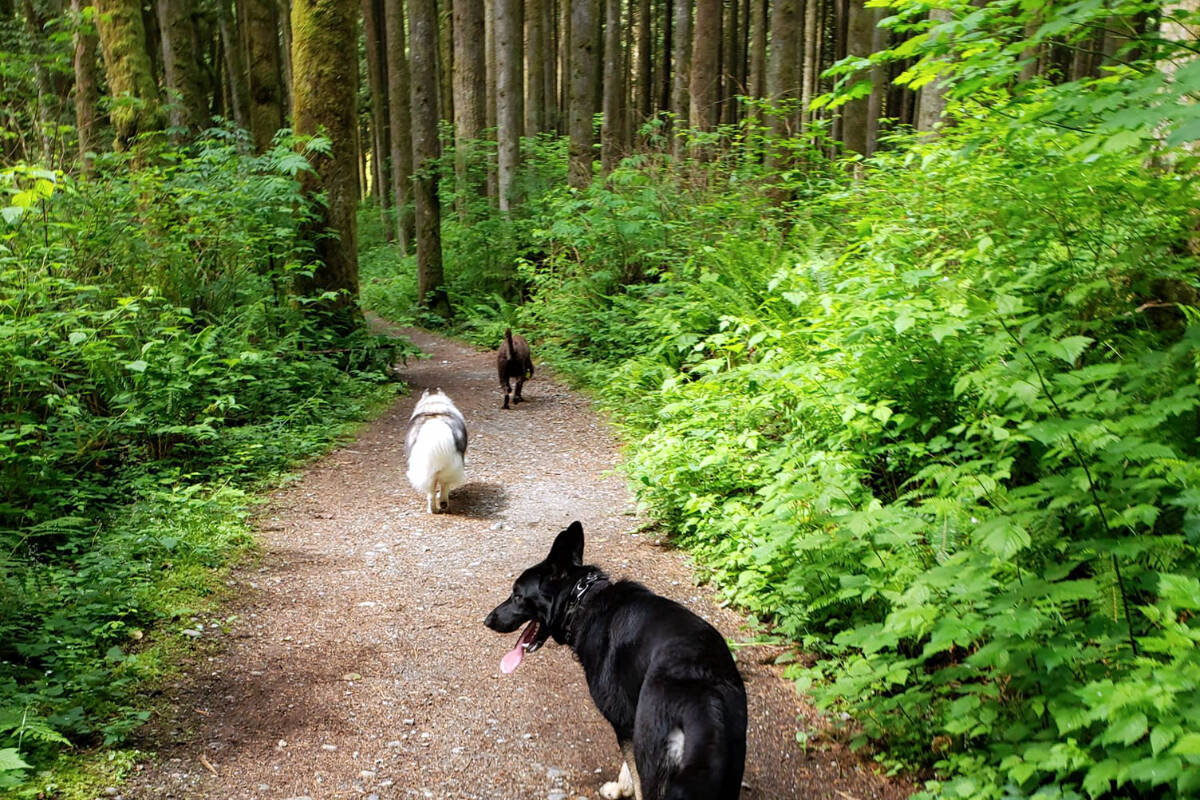 Leashed dogs are welcome on the beautiful trails of the pet-friendly Hartwood Acres Park in Hampton. This 629-acre recreation area features an off-leash dog park and tons of hiking and biking trails.
Hartwood Acres is known for its natural beauty, offering various outdoor recreational activities and serene surroundings. The park features the Hartwood Mansion, a historic Tudor-style mansion built in the 1920's.
Settlers Cabin Park
608 Ridge Rd, Pittsburgh, PA, US, 15205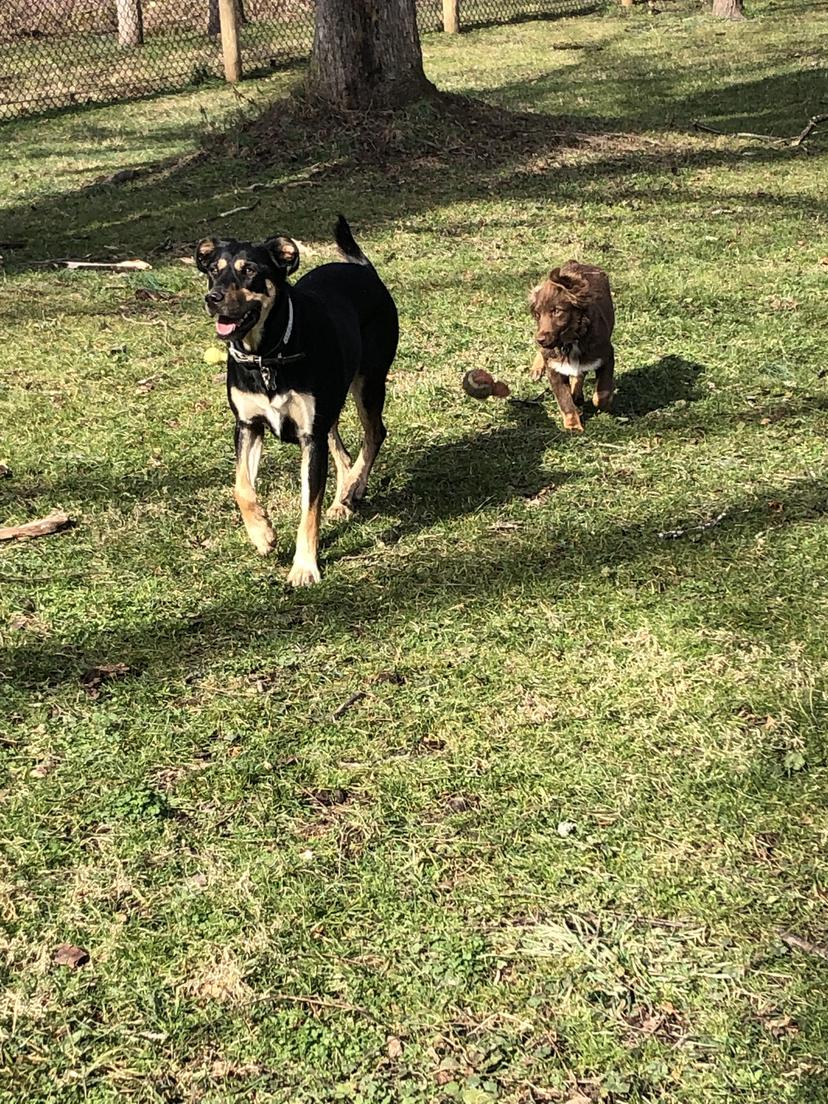 Your furry best friend is welcome to join you at Settlers Cabin Park, a dog-friendly open space near Pittsburgh, PA. Encompassing 1,610 acres in Collier, North Fayette and Robinson townships, this park is the ideal place for a casual stroll or adventurous woodland hike. Waterfall Trail is an easy to moderate trail which is suitable for the whole family. The hike begins at the Waterfall Trail/Off Leash Dog Park parking lot and the trailhead entrance is located between two stacked stone piles and marked with a sign and green blazes. For an all-day outing on a moderate to difficult route, pack a lunch and set out for a 7.75 mile journey along Red Trail. Park at the Panhandle Connector lot where the trailhead marker is underneath the large tree at the corner of the parking lot.
Settlers Cabin Park is part of the Allegheny County Parks System and offers a range of recreational activities and amenities for visitors to enjoy. The park derives its name from the historic log cabin that dates back to the late 1700s. This cabin serves as a historical exhibit, providing insight into the region's early settlers and their way of life.
Movies In the Park With Your Dog
All Allegheny County Parks and City Parks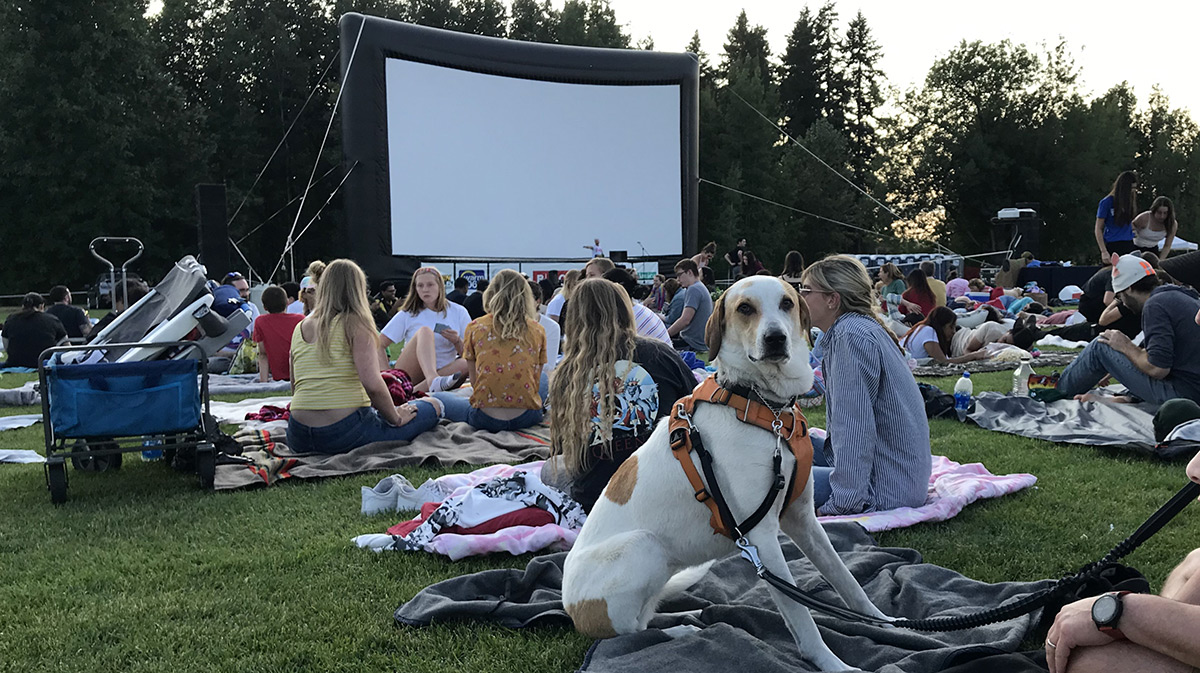 There are several city parks you can take your dog to for a free outdoor movie in the Summer. Our favorites are Observatory Hill in Riverview Park (which also has a great fenced-in dog park) and Flagstaff Hill in Schenley Park. Just bring a blanket, some snacks and refreshments and enjoy the movie! Don't forget a bowl of water for your pup! Find the City Parks movie schedule here and the Allegheny County movies schedule here.
Pirates Pup Night at PNC Park
115 Federal St, Pittsburgh, PA 15212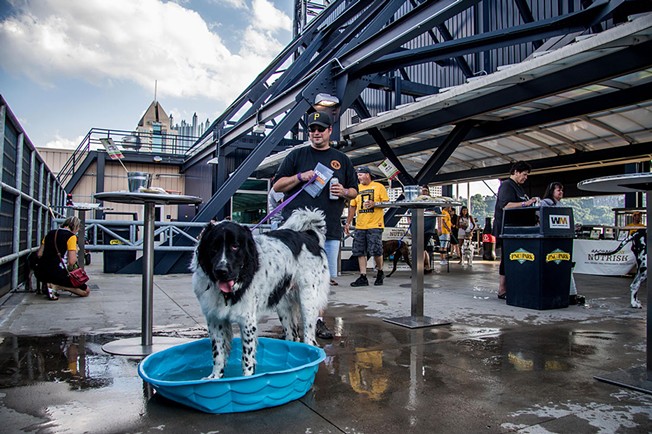 Pup Night at PNC Park started over 10 years ago. It's become so popular that it now happens during every Tuesday the Pittsburgh Pirates have a home game! The dogs have a special ticket and special area (the seats under the scoreboard). There are treats and water bowls out for everyone and you're bound to see at least a few Insta-famous local dogs while you're there.
You must have a Rooftop ticket to bring your dog to the game. Proof of dog vaccination must be presented upon entry. All patrons will be asked to sign a waiver before entering the ballpark.
Misty Pines Dog Park
2523 Wexford Bayne Rd. Sewickley, PA 15143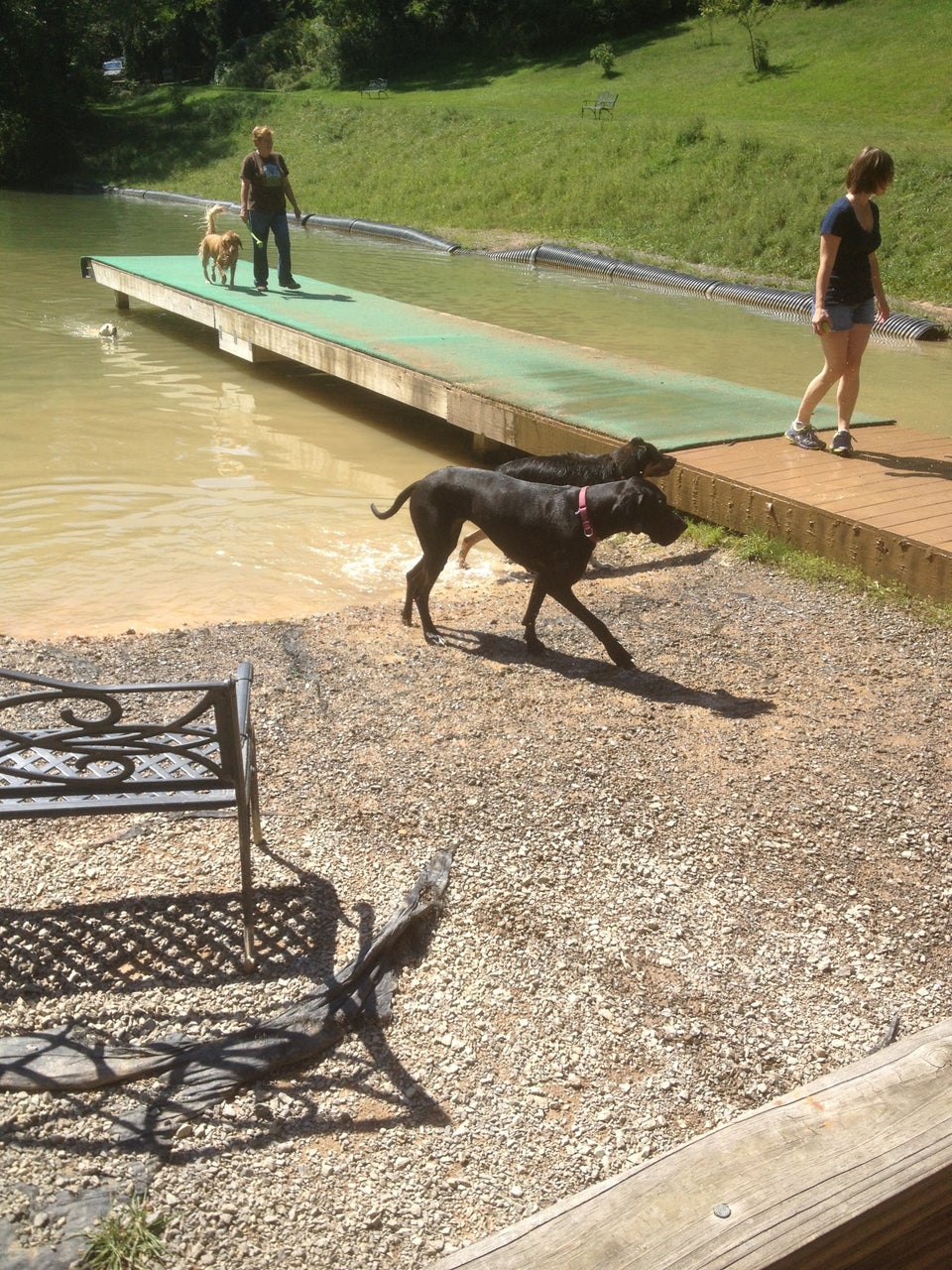 If your dog loves to swim it can be hard to find dog friendly swimming spots that are open all season long. It's a dog paradise, and with a small entry fee and proof of vaccination, you can explore the grounds that include trails, an off leash exercise area and a dog pond. The pond features a long dock that your dog can run and jump off of to cool off on a hot summer day.
The dog park grounds enable dogs and their owners to spend quality time together in a dog friendly environment. There are 25 acres of dog park grounds for you and your dog to enjoy. The fenced in agility yard is split into three sections to accommodate dogs of varying ages and sizes. This helps keep puppies and small dogs safe in their own playground areas. Entrances to the yards are double gate systems to increase safety and provide owners easier ways to manage their dogs as they enter or exit the yards. Each section features obstacles for the dogs to enjoy. Water is provided outside of the play yards. You can watch your pup jump, swim, and dock dive in the dog pond! The spring fed pond is the perfect place to acclimate your dog to water and water retrieval training.
Please be aware that there are inherent risks when dogs play together. They are active pack animals and like children, they could get hurt when playing roughly together. All handlers are responsible for the conduct of their own dogs at all times. Please be considerate of others in the park.
Randyland
1501 Arch St, Pittsburgh, PA 15212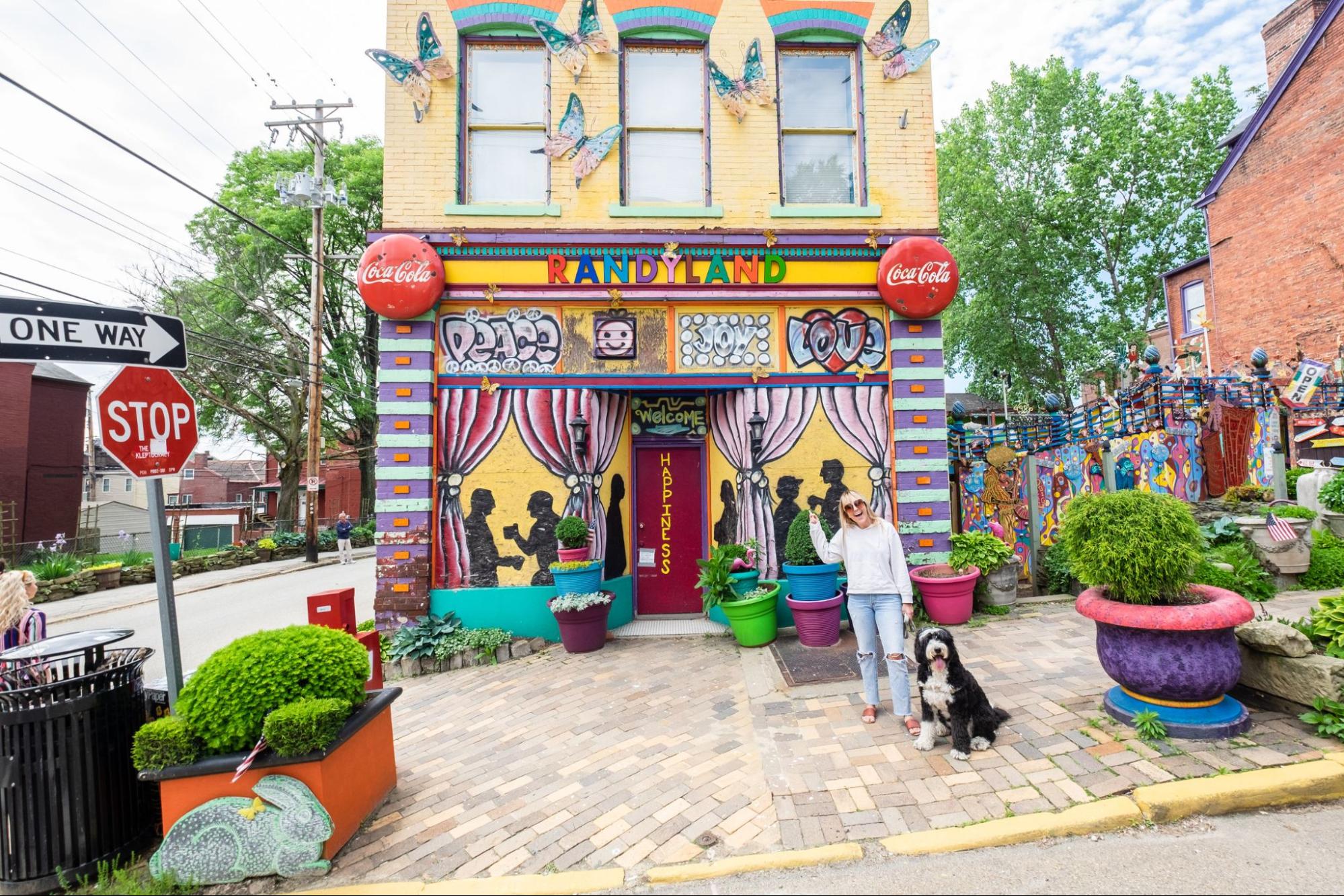 Not many art museums allow dogs, but Randyland isn't like most art museums. This giant installation takes over Randy Gilson's whole house in the Mexican War Streets area of the Northside (and it's always growing). You can explore all of the colorful installations, assemblages, and murals around the property for free daily from 10 am – dusk. Randyland is a great place to take unique photos of you and your dog together and one of the best places to take your dog in Pittsburgh!
Randyland is the creation of Randy Gilson, who transformed two dilapidated row houses and the adjacent vacant lot into a whimsical and eye-catching attraction. Randyland has become an iconic landmark in Pittsburgh. It is a must-visit destination for anyone looking to experience the city's vibrant art scene and immerse themselves in a world of creativity and joy.
Visit the Dog Friendly Shops in Shadyside
Shadyside, Pittsburgh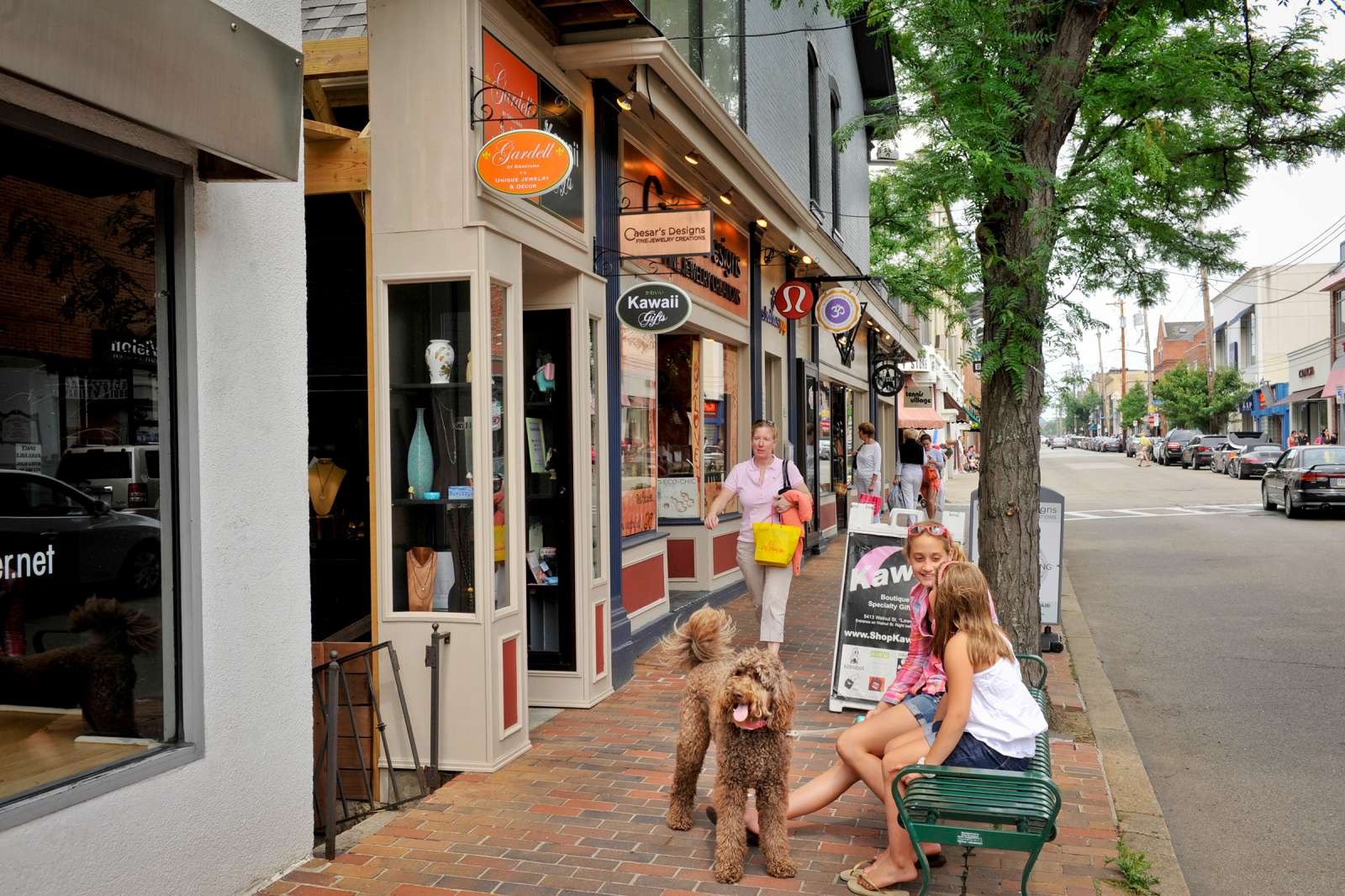 The neighborhood of Shadyside has over 50 dog friendly shops, businesses, coffee shops and cafes with outdoor seating. Dogs who are regulars to Walnut Street and Ellsworth Avenue know what shops have a steady supply of treats (SEE Eyewear is usually well stocked!). If you've never browsed the street with your dog, head over and let their nose guide you! Although almost every place allows dogs, it's a good idea to pop your head in and ask permission before charging in. When you're in the Shadyside neighborhood, stop by Petagogy on Ellsworth Avenue to stock up on treats, food or a new toy. Pedagogy has a great selection of premium and natural pet foods and supplies. Your pup is welcome to come and sniff out deals on offer here. As well as food, Fido will also find collars, leashes, toys and more. Petagogy is open Monday through Saturday from 10am to 8pm and Sunday from 11am to 4pm.
North Shore Riverfront Park
N Shore Dr & Art Rooney Ave, Pittsburgh, PA, US, 15212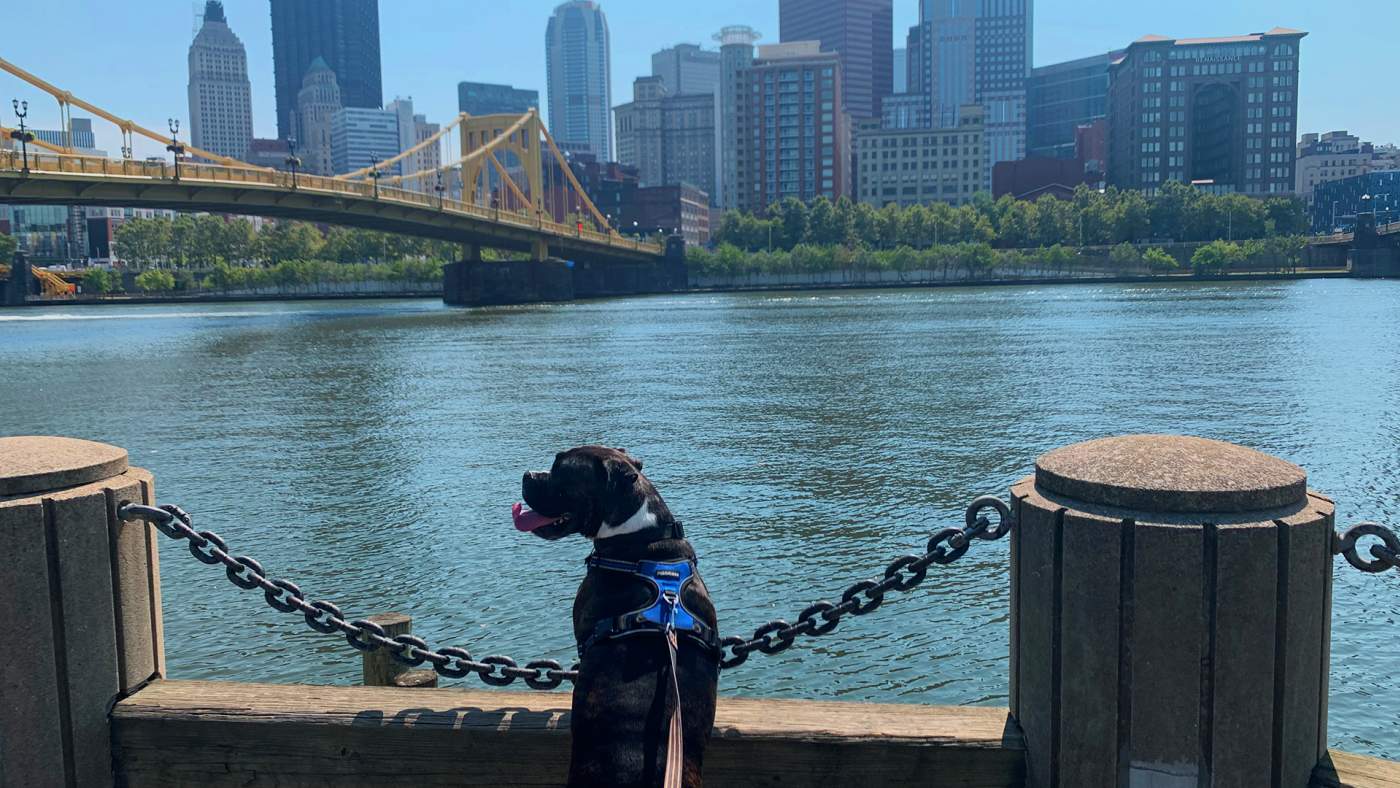 Nestled on the northern banks of the Allegheny and Ohio Rivers in Pittsburgh, PA, the pet-friendly North Shore Riverfront Park includes over 11.25 acres of public and green space. Leashed dogs are welcome to watch boats and soak up some sun on the Great Lawn, splash around in the Water Steps sandstone block waterfall and take a leisurely stroll on the North Shore Riverfront Trail.
The North Shore Riverfront Park is part of the Three Rivers Park System, which also includes Point State Park and the South Shore Riverfront Park. The park has an incredible view of the Pittsburgh skyline and is perfect for walking, jogging, and cycling, allowing visitors to enjoy the serenity of the waterfront. Throughout the year the park offers numerous events and festivals such as concerts, cultural festivals and community gatherings.