Tips For Selling A Home For Pet Owners
Posted by Tarasa Hurley on Tuesday, February 23, 2021 at 8:47 AM
By Tarasa Hurley / February 23, 2021
Comment
Today's article is about pets. My family has two dogs, Mojito (a boy Havanese) and Lucy (a girl Goldendoodle).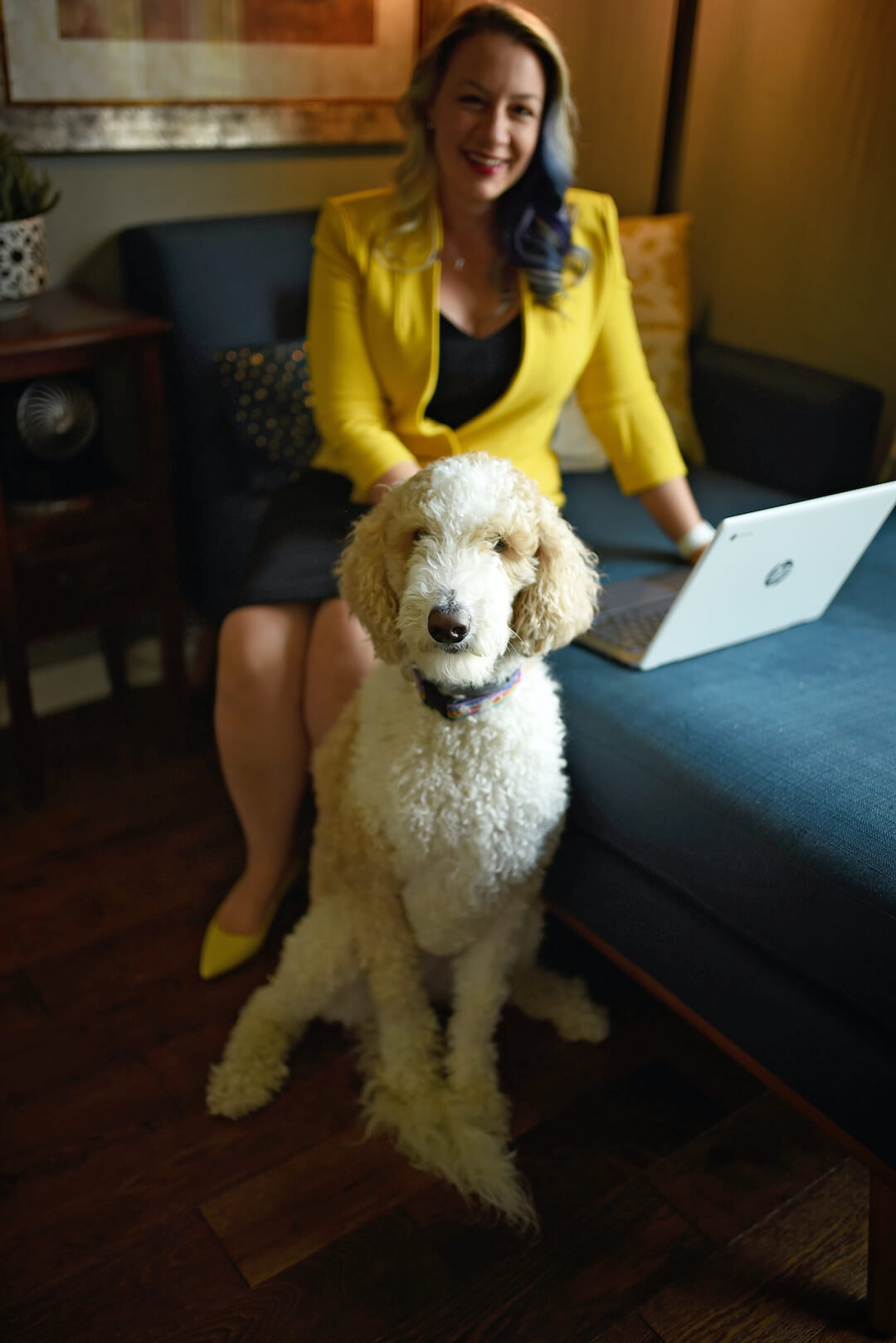 Lucy here is helping me do a competitive market analysis for your home. Clever girl!
Pets are the family that we get to pick and 67% of US households have pets. But did you know that signs of pets living in a house are actually a turn-off to most buyers? Even if those buyers have pets themselves.
So what can you do if you want to list your house but you have some cute fuzzy wuzzies at home? Here are some quick tips to help.
Remove all signs of animals before pictures and showings: beds, food bowls, leashes, toys. Hide them all.

Repair any damage to your home caused by pets: torn carpets, tattered curtains. Now's the time to make those repairs.

Deep clean the house. This includes cleaning animal hair and any stains your pets might have left.

Deodorize your home. Let's face it, nose blindness really is a thing. I actually like Febreze's pet odor eliminator. It's got a really light scent. It kind of smells like I just did laundry even though I didn't.

Mask noise of neighboring pets. So for patios and decks, I recommend putting a small fountain. It creates a lovely white noise inside your home. For showings, I suggest playing a little music, maybe some light jazz or some acoustic guitar. It sets a really nice scene when it's time for showings or open houses.
ALSO: Please take your pets with you during showings. If you've got back-to-back showings I suggest a kennel or maybe a pet daycare for the day.